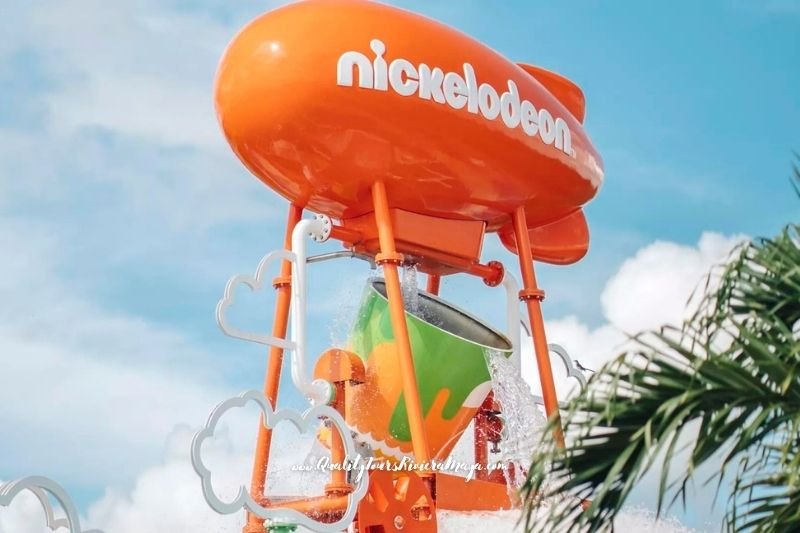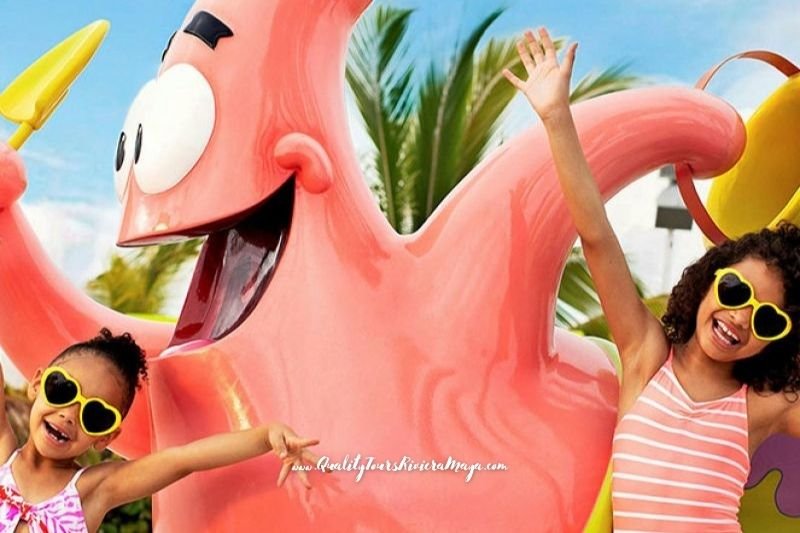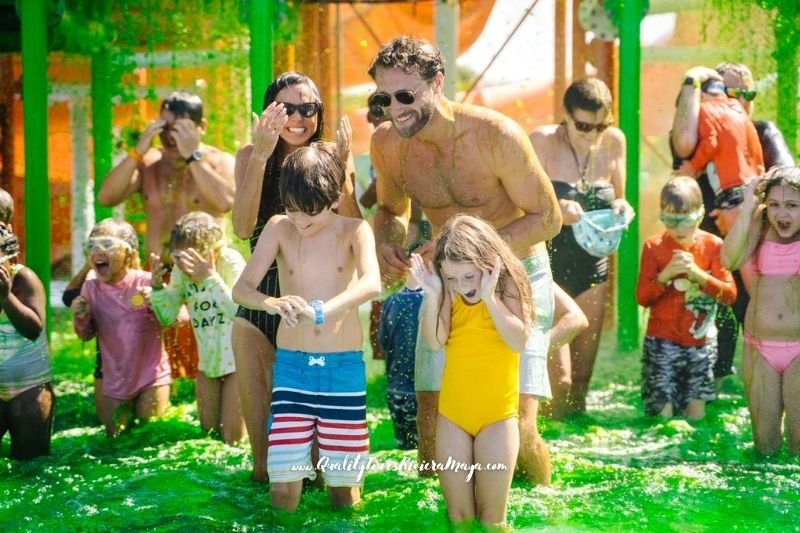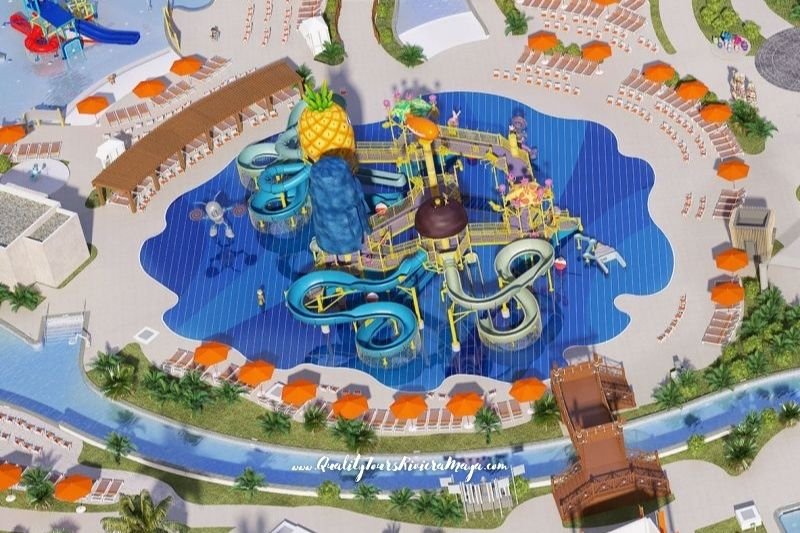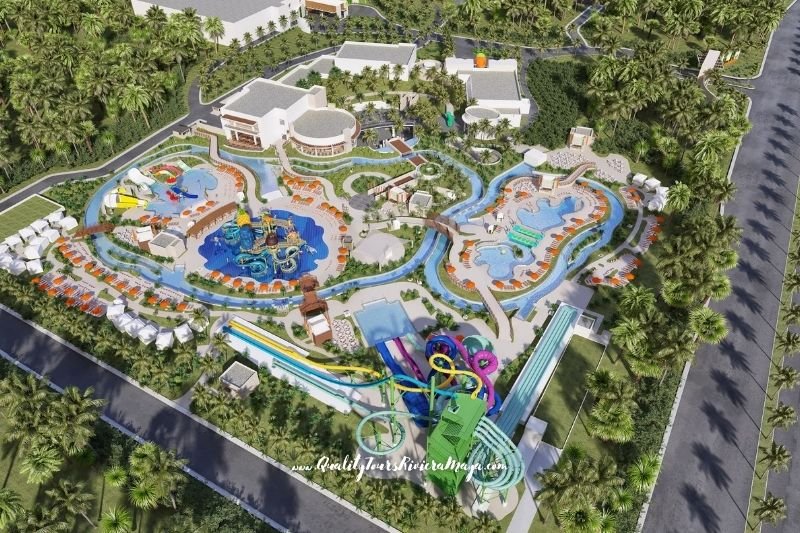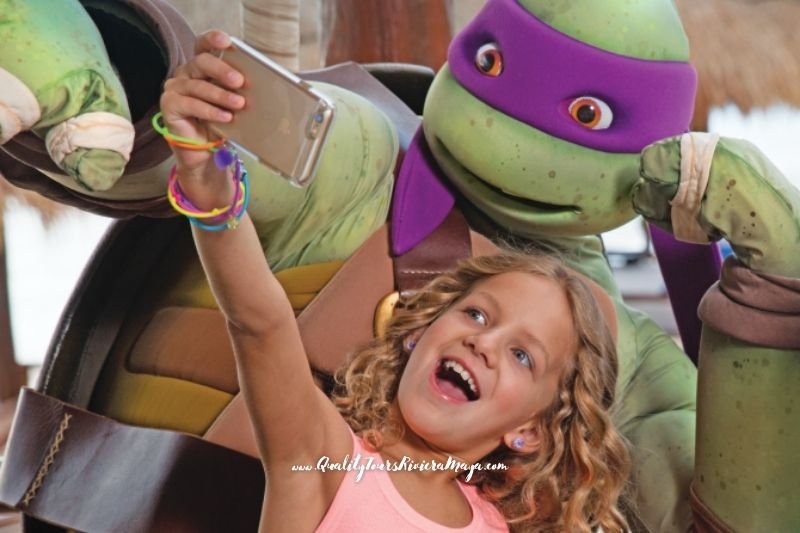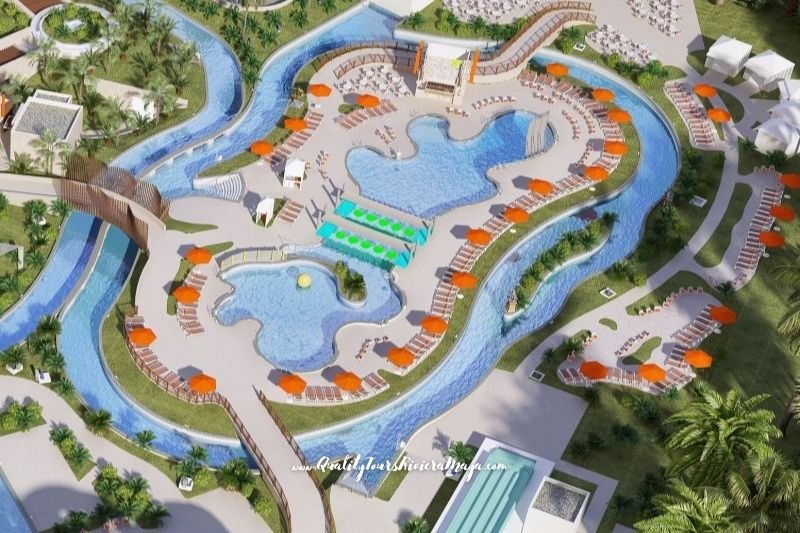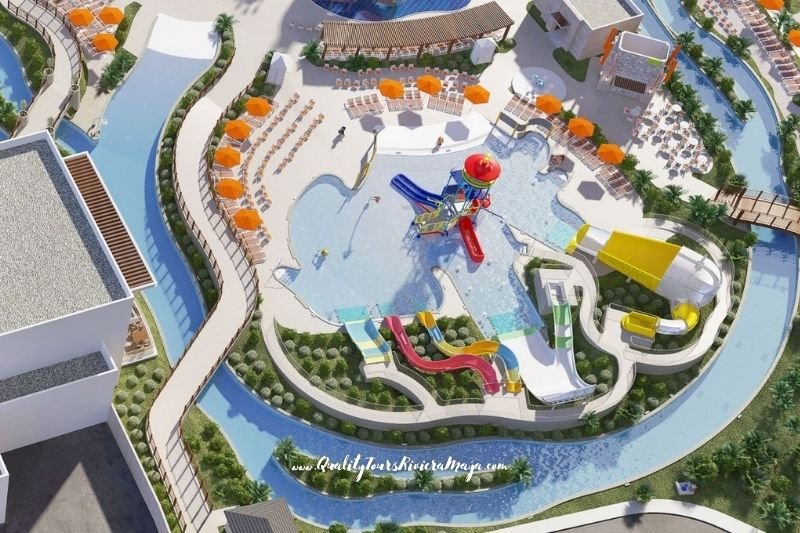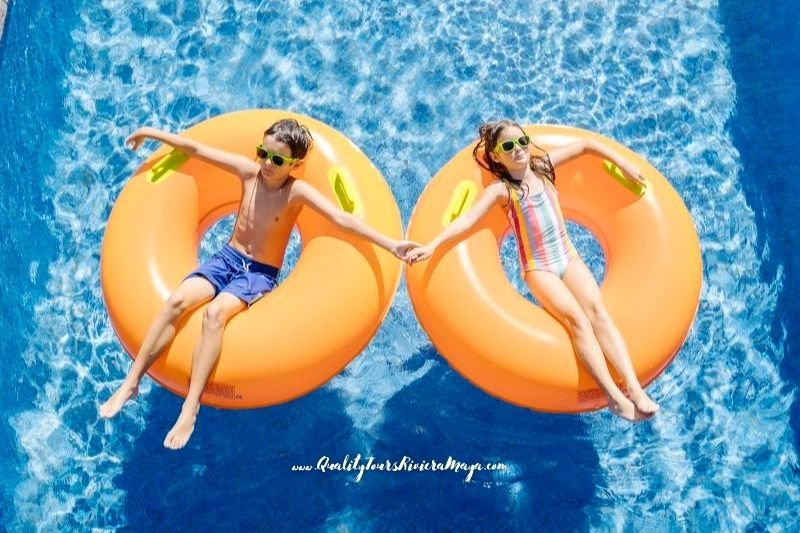 Description
Incredible fun for the whole family is the experience when you visit the first Aqua Nick park in North America. Located in one of the most paradisiacal destinations in the world, the Riviera Maya, Aqua Nick is the perfect place to enjoy wild emotions and incredible experiences. Whether you're getting slimed with the whole family, conquering the dizzying slides at Soak Summit Tower , or just relaxing on a ride down the Lazy River , you'll find limitless ways to enjoy unforgettable experiences at Aqua Nick®.
Aqua Nick® is a sprawling, six-acre Nickelodeon™ themed water park surrounded by lush tropical gardens and over 500 meters of adventure and lazy rivers. Guests enjoy an incredible entertainment program to keep them smiling throughout the day. Don't miss out on the fun at the best resort for families in the Riviera Maya, located just 17 miles south of the Cancun Airport. Aqua Nick's Gourmet Inclusive® and beverage offerings include Aqua Bite, our outdoor food stalls with all your favorite snacks.
Duration
10:00 AM a 6:00 PM
Available days
Sunday, Monday, Tuesday,
Wednesday, Thursday, Friday
y Saturday
Ages
Infants up to 2 year(s)
Children from 3 until 9 year(s)
Adults from 10 year(s)
Read what our customers say
( Basado en 3 comentarios ) Christian AquaNick Water Park + Nick Bistro + Transporte (TEMPORADA ALTA)
perú

I did the tour : 08-09-2023
Yes, very good service from everyone and I loved the park as my son was the most excited, he loved it, perfect to spend it with the family
Agency Response

Thank you for sharing your review of the "Aquanick Riviera Maya" tour! We are happy to know that your experience was excellent and that both you and your child enjoyed the park. We're always here to help you with your future travel plans, so don't hesitate to contact us if you need more information or assistance in the future! Juan Entrada AquaNick Park (TEMPORADA ALTA)
costa rica

I did the tour : 05-08-2023 Francini AquaNick Water Park + Nick Bistro + Transporte (TEMPORADA ALTA)
costa rica

I did the tour : 14-07-2023