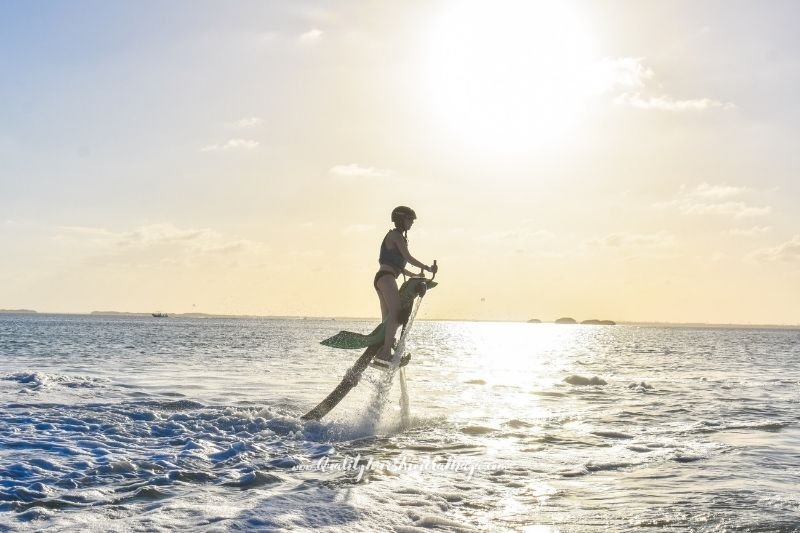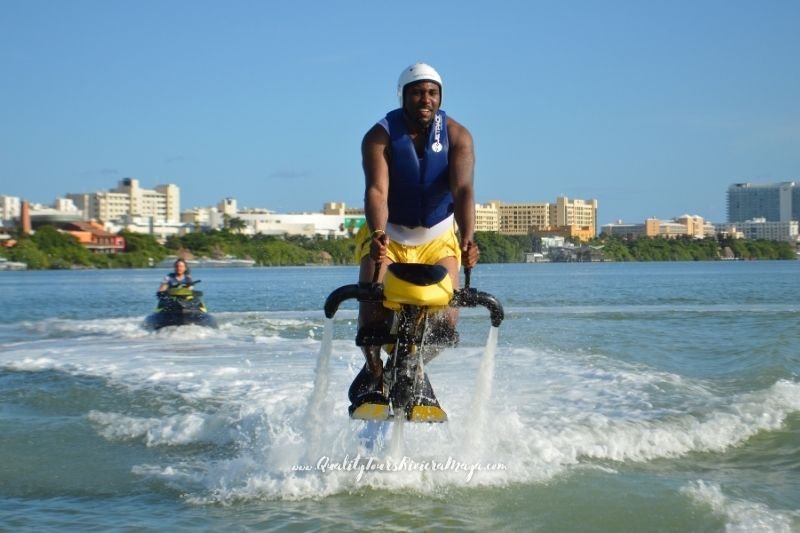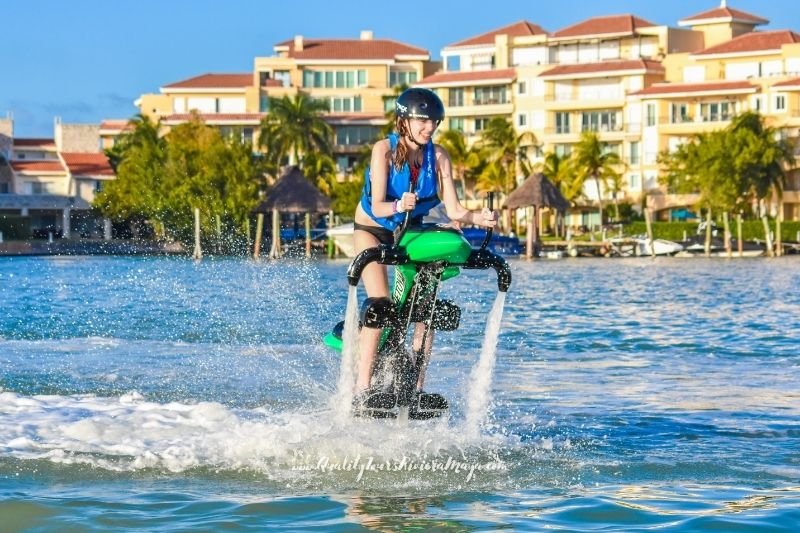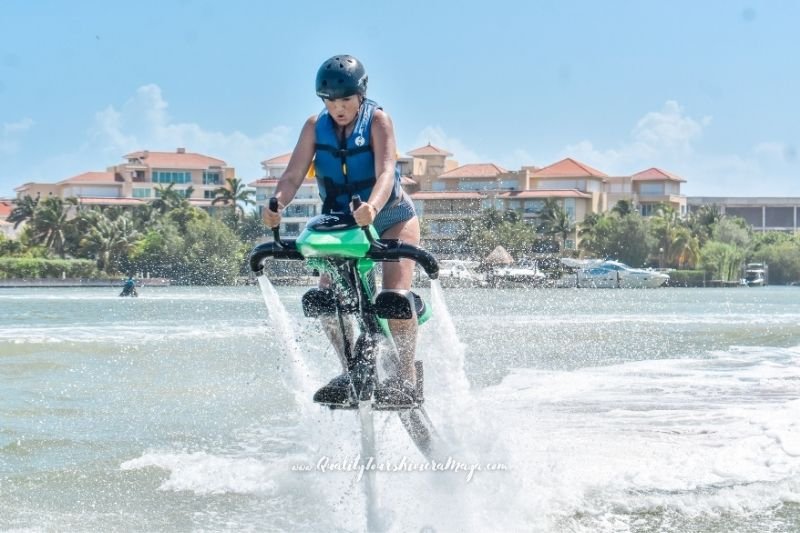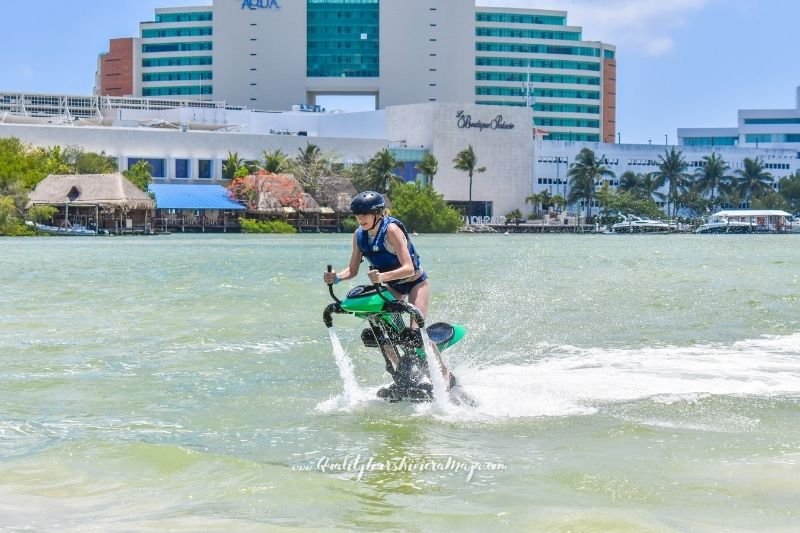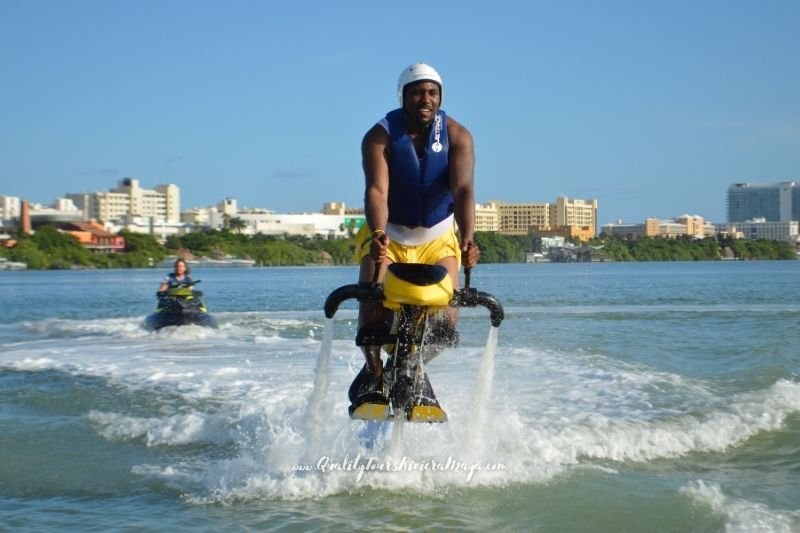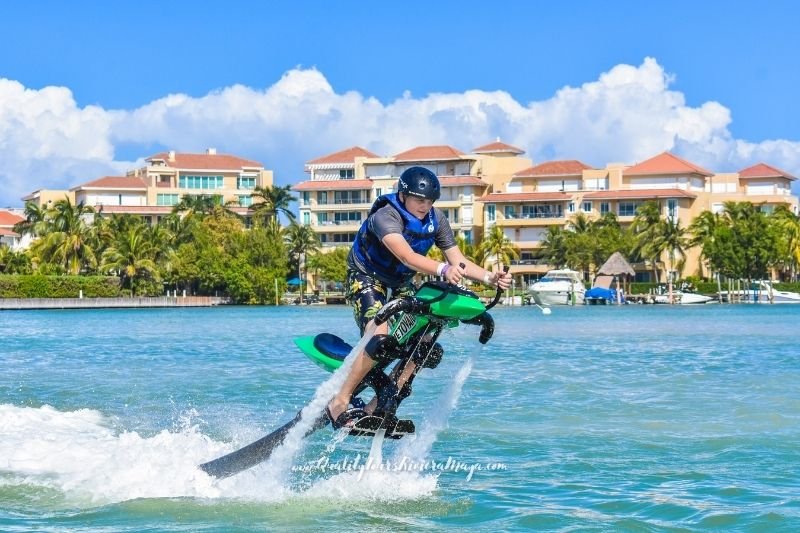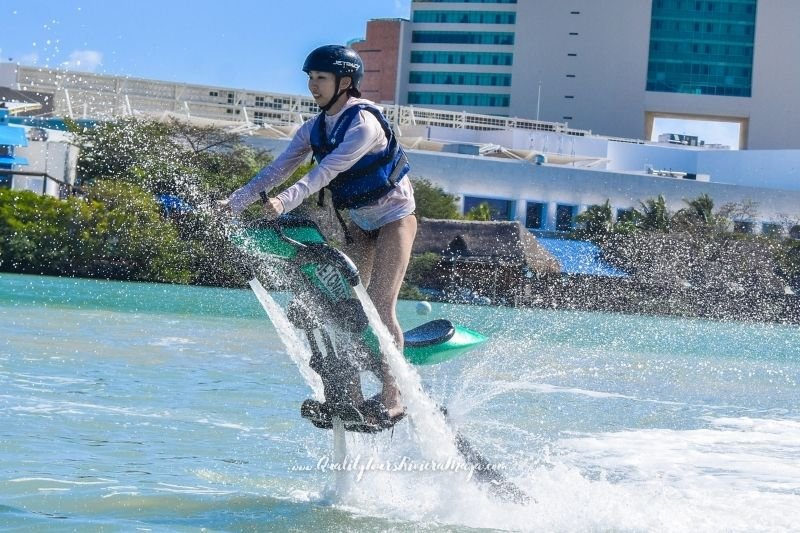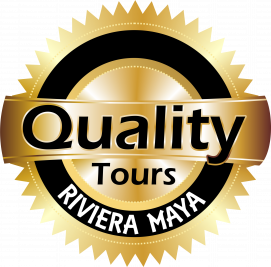 Description
Fascinating and exciting vehicle powered by a jet of water for a fun and unforgettable experience. With the help of a certified pilot you will receive the instructions to enjoy a flight through the air and enjoy something unique!
Get on this fascinating and exhilarating water jet scooter for an exciting experience that you will not forget. The Jetovator is a hybrid watercraft that combines the powerful performance of a modern watercraft with a unique riding style similar to a motorcycle or moped.
Let your instructor handle the throttle while you approve that you are ready to go. As the engine revs, it flies into the air and begins to fly, propelled only by the massive streams of water that shoot out from the bottom of your futuristic contraption. There really is no vehicle quite like the Jetovator. As you learn the controls of the machine, move in 3 dimensions while feeling the adrenaline of a completely new experience.
Duration
20 - 30 minutos
Available days
Monday, Tuesday, Wednesday,
Thursday, Friday y Saturday

Ages
Does not allow infants
No children allowed
Adults from 12 year(s)