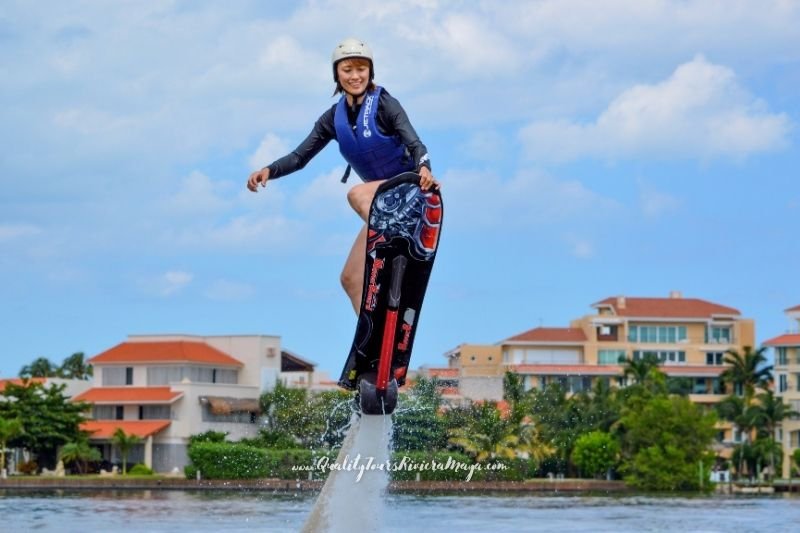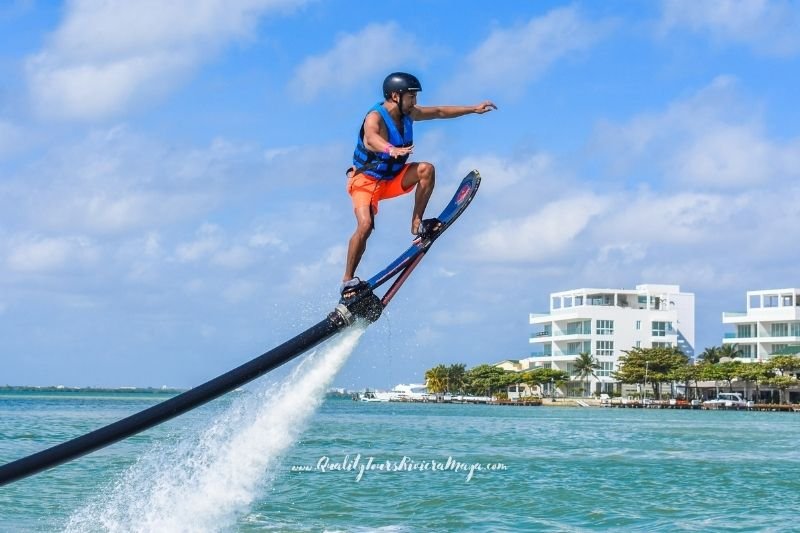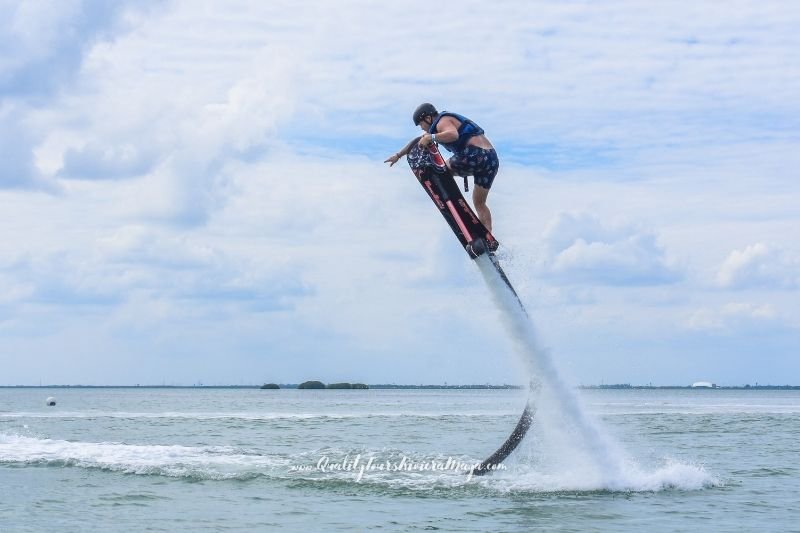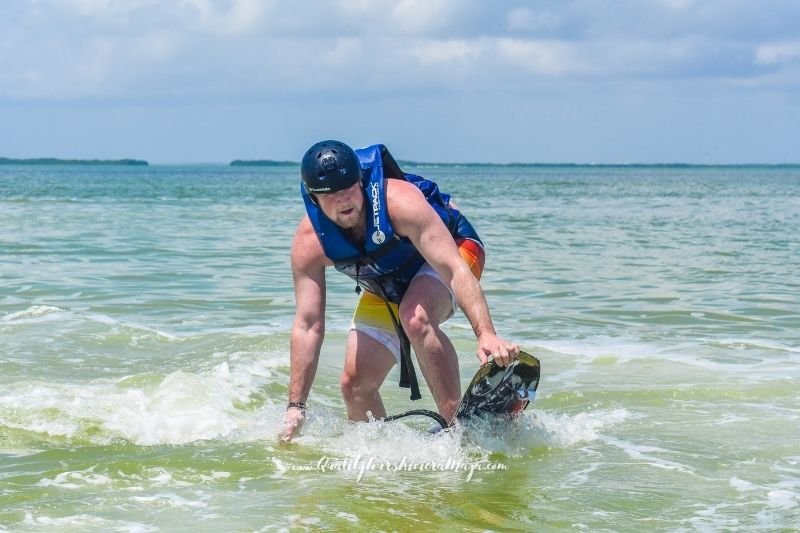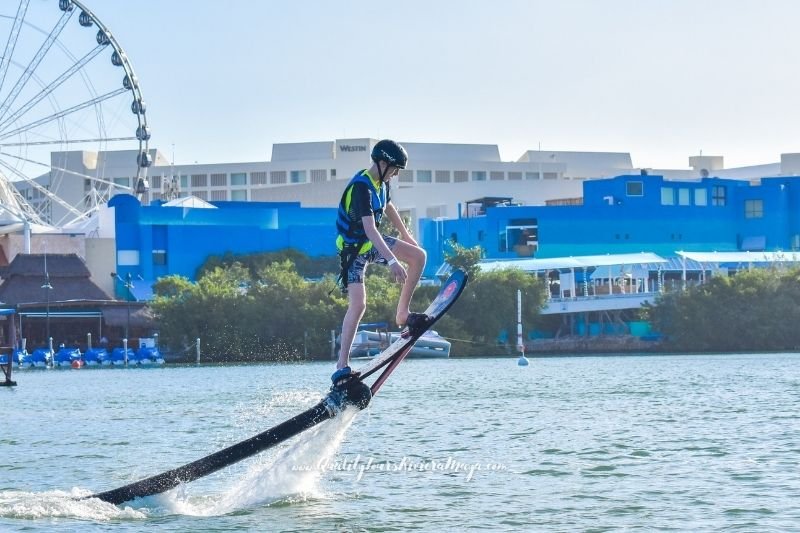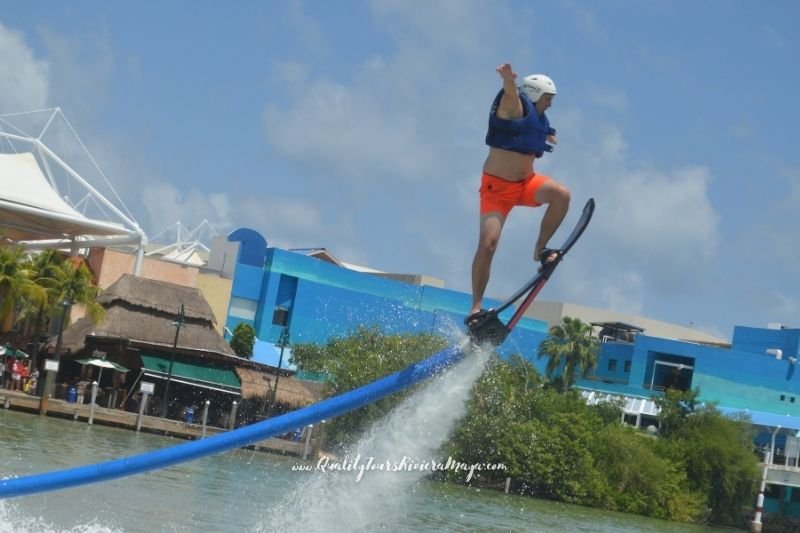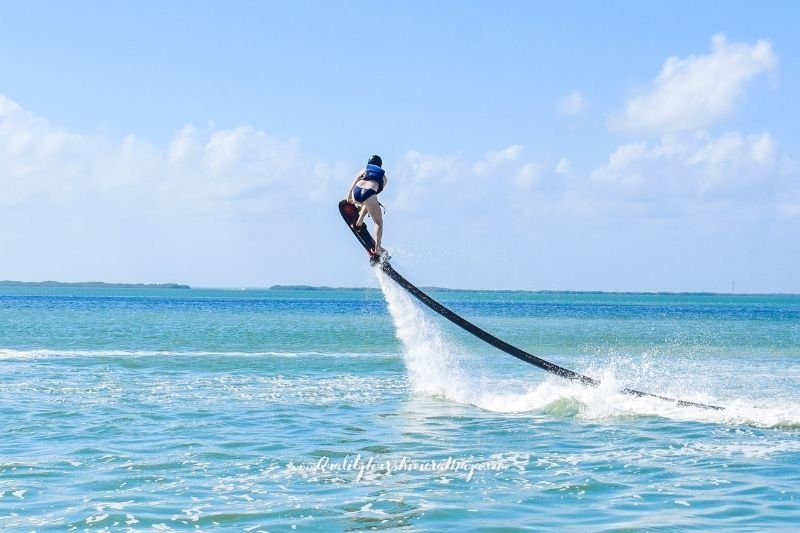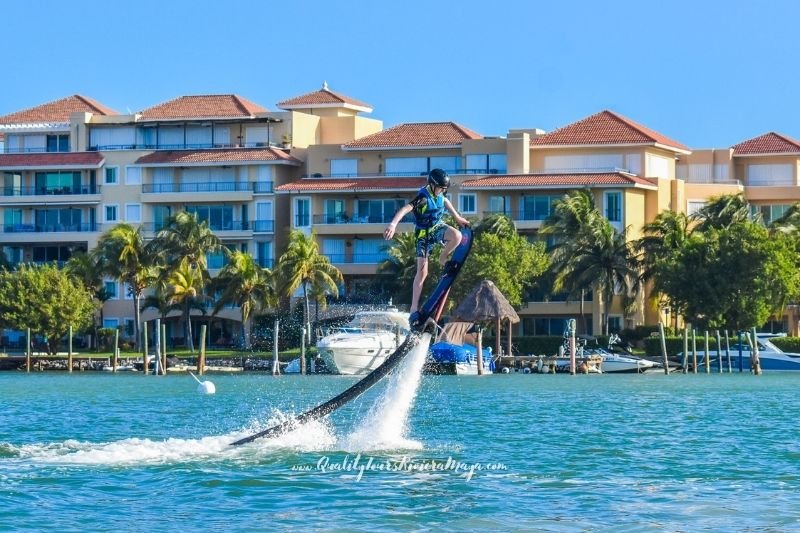 Description
Hoverboard is one of the most fun and extreme activities of the latest generation, it is a powerful skateboard powered by water.
Grab onto the high-powered deck of a water hoverboard and soar through the sky on this high-flying adventure in Cancun's Nichupté Lagoon. Assisted by trained professionals, this exciting excursion allows you to pilot the latest creation in the wide world of extreme personal watercraft.
Your instructor controls the throttle, so you can focus on balance as the engine revs and shoots out of the water. Roll over the surface before giving the signal to get more power. Soar through the sky at heights of up to 30 feet as you dive and dive into your crazy, wet and wild ride.
Duration
20 - 30 minutos
Available days
Monday, Tuesday, Wednesday,
Thursday, Friday y Saturday

Ages
Does not allow infants
No children allowed
Adults from 12 year(s)