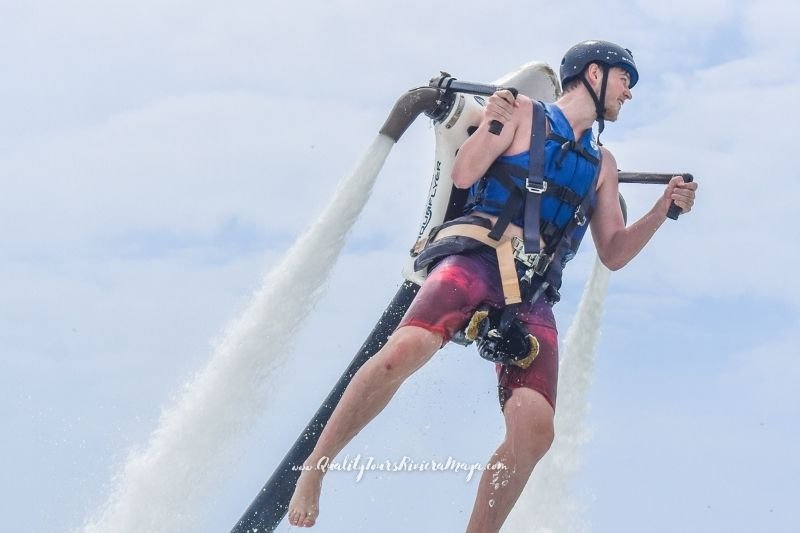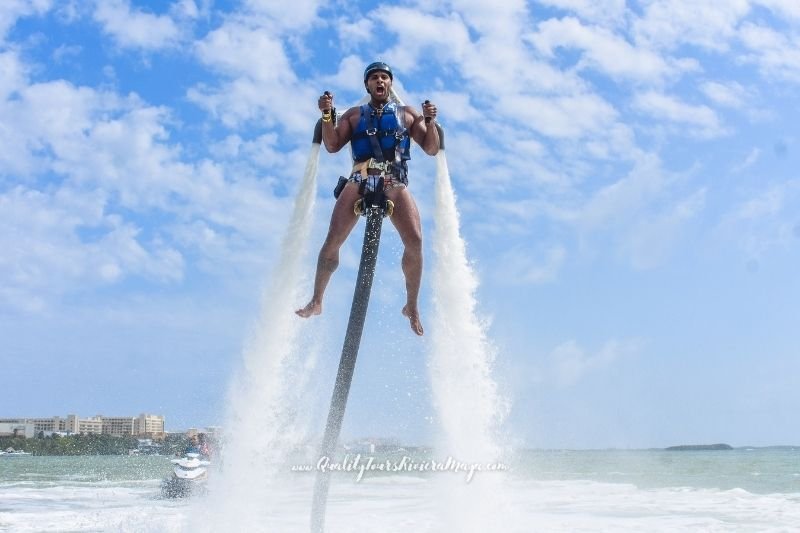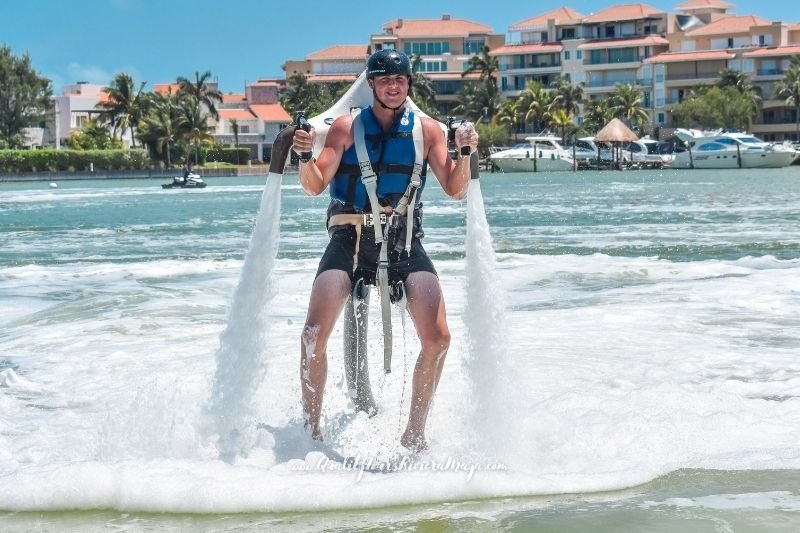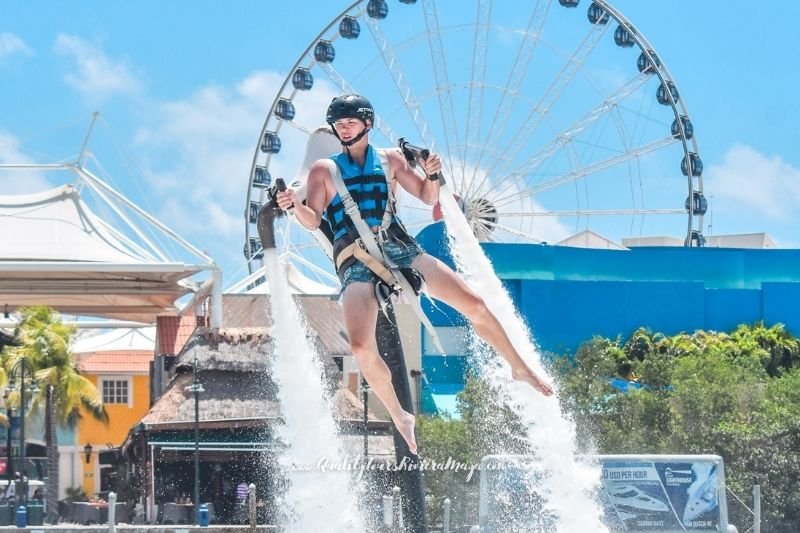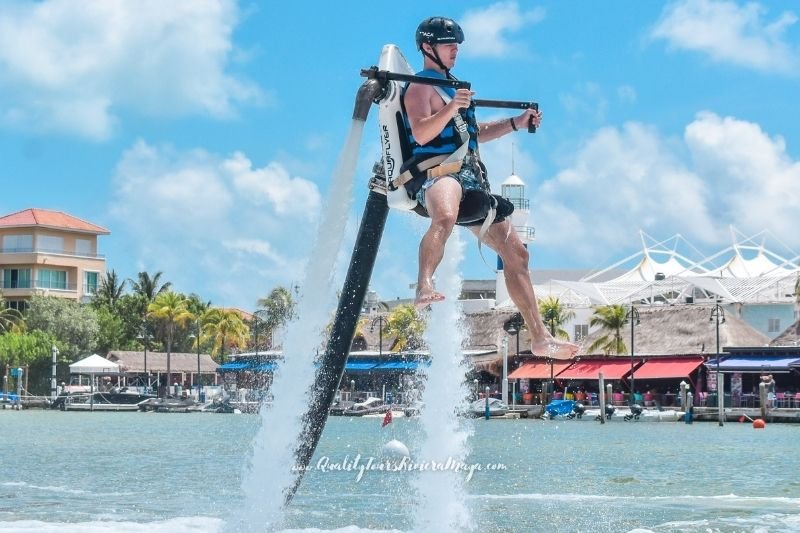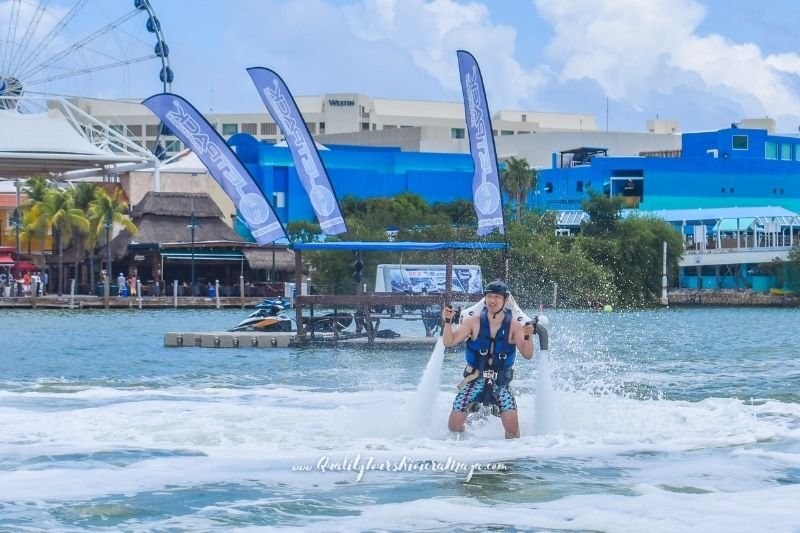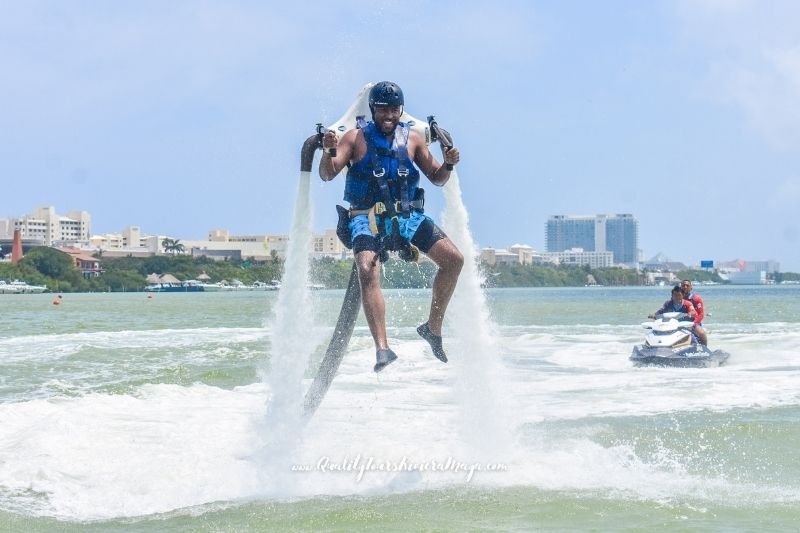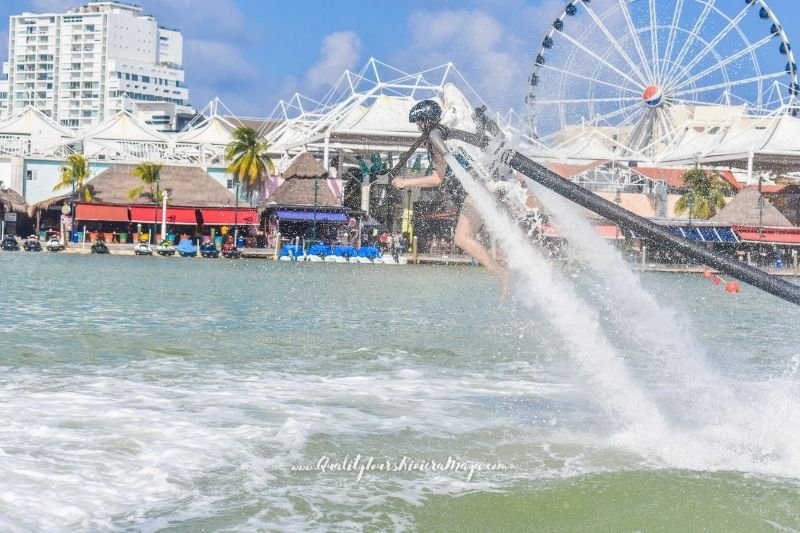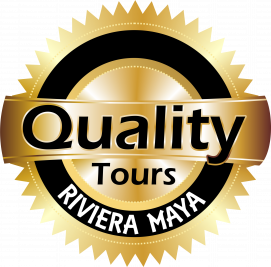 Description
Jetpack is a totally different water activity, where you will learn to fly in the air thanks to a water backpack placed on your back, which is propelled by two powerful jets of water.
After a brief introduction to the basic operation and safety features of the jetpack, put on a helmet and get on your wet and wild ride. Dive into the water and hear some final tips from your guide, heard through airtight headphones that allow you to communicate with them during your flight.
Within seconds of the jetpack coming to life, it effortlessly emerges from the water, climbing up to 9m above the surface. There is no need to worry about adjusting the throttle, it is controlled by your trained instructor who gives you more or less power based on your capacity and performance.
Duration
20 - 30 min
Available days
Monday, Tuesday, Wednesday,
Thursday, Friday y Saturday

Ages
Does not allow infants
No children allowed
Adults from 14 year(s)