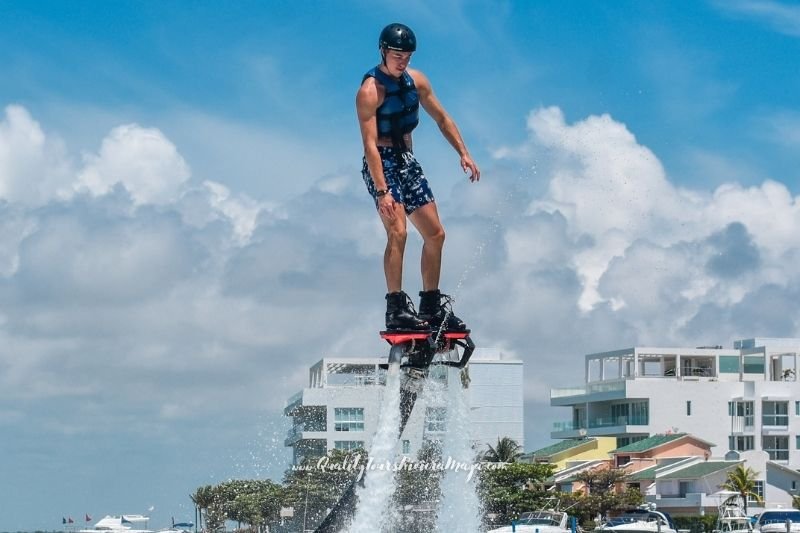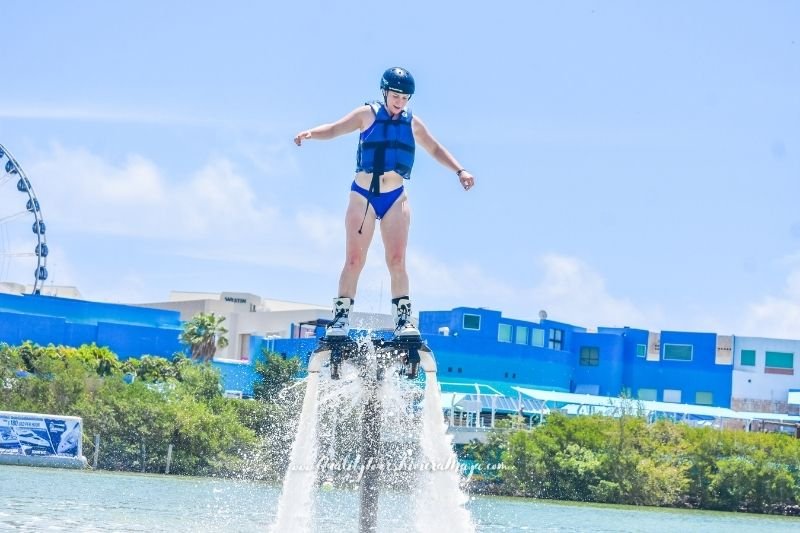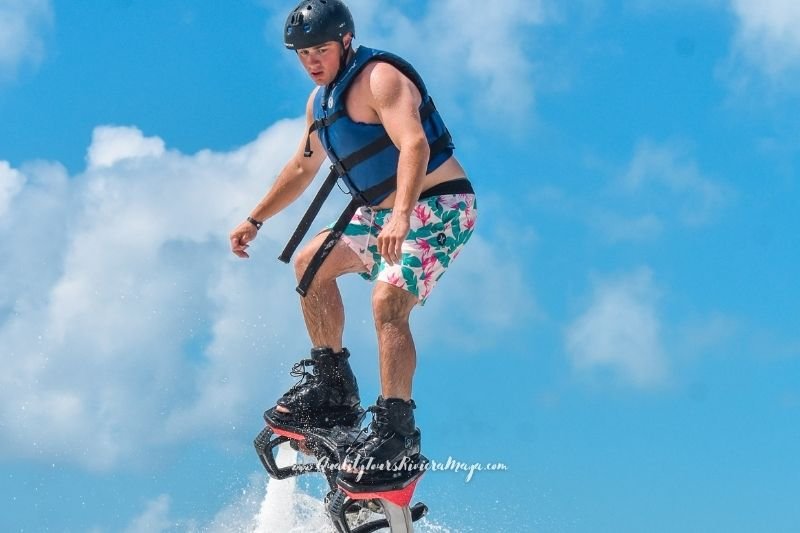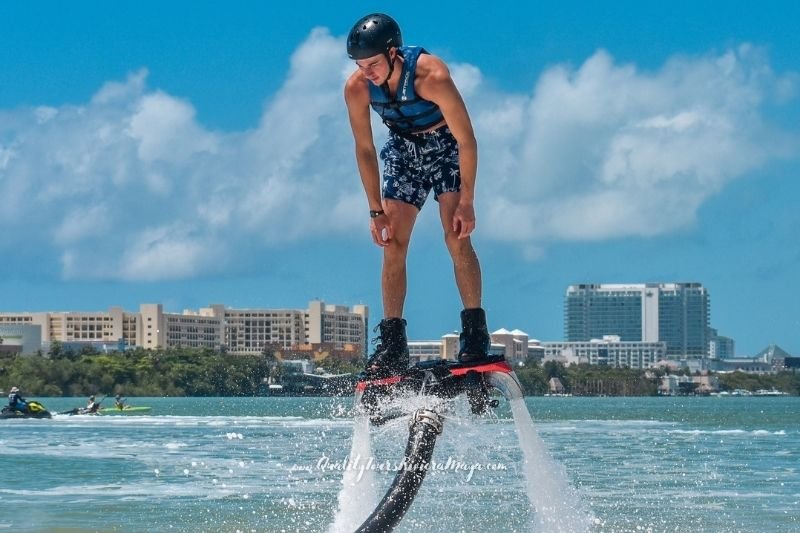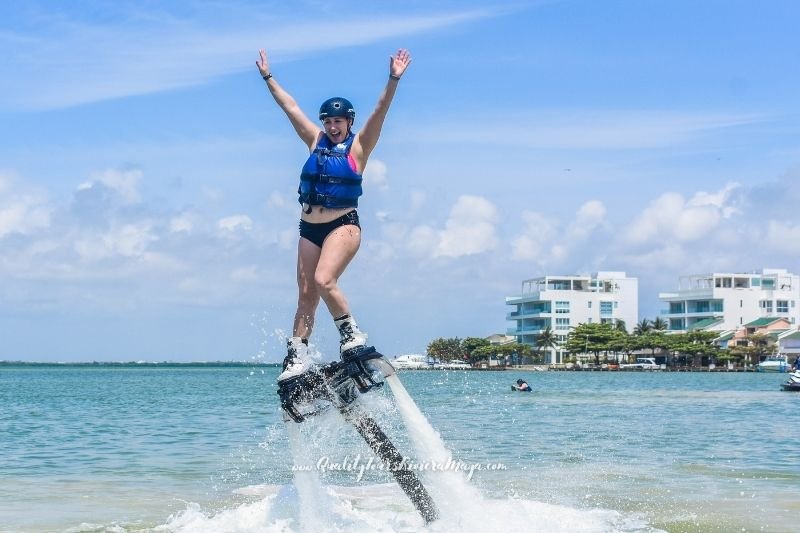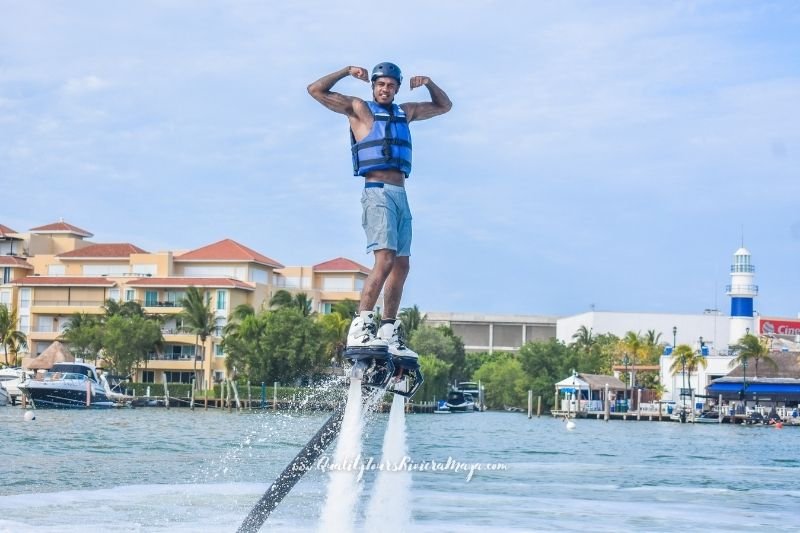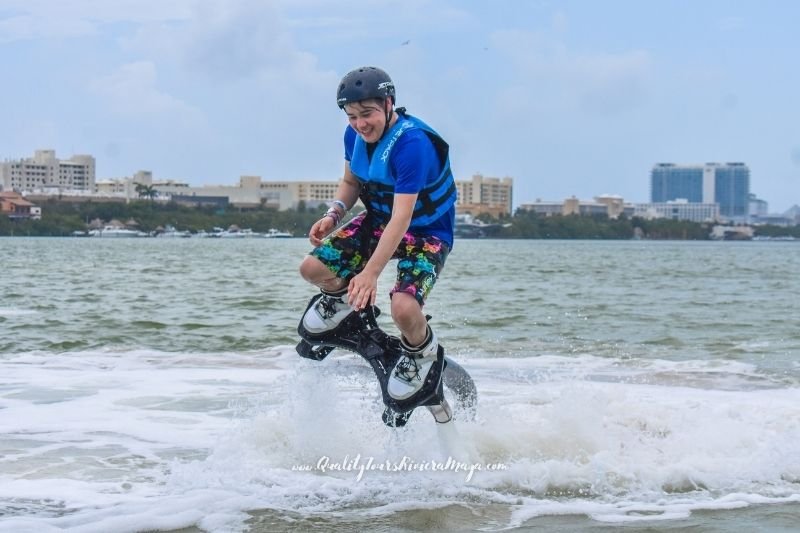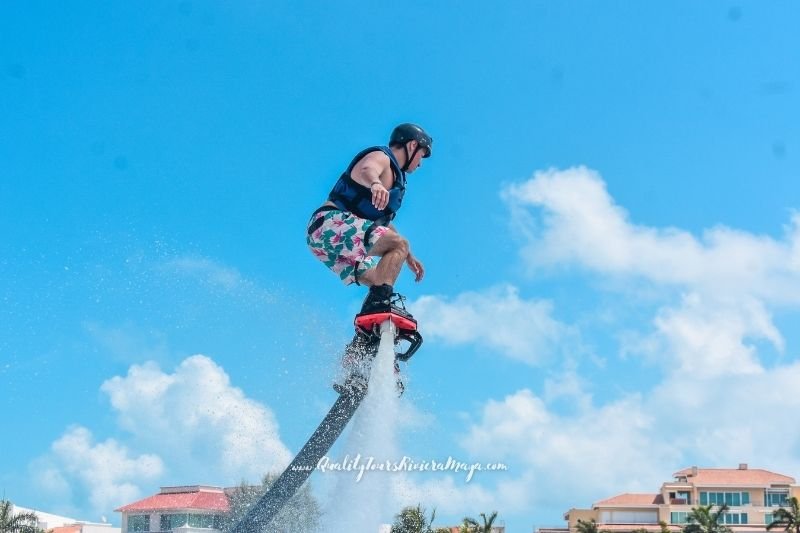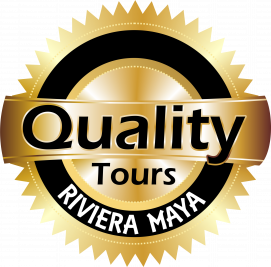 Description
Have you ever wondered what it would be like to fly like a superhero? This is your moment! Find your balance, live the true meaning of freedom and discover a blue horizon that becomes your territory. Once you've mastered the art of flyboarding, your custom pilot will teach you how to get to the sky and then plunge into the water like a dolphin.
Flyboard is a totally different water sport, where you will learn to fly in the air thanks to a board under your feet, which is propelled by two powerful jets of water under propulsion, it is one of the most amazing and fun activities in the beautiful Nichupté Lagoon. .
Before starting this incredible flight, you will receive an instruction session from your certified pilot on a floating platform, so you can learn how to use the equipment.
Jump into the water and signal your guide to increase the throttle, forcing 2 huge jets of water to shoot out from under your foot. Rise to heights of 9 m and float weightless in the air. As you get more comfortable with the sensation of flying, experiment with a few consistent turns before moving on to more advanced maneuvers like corkscrew and maybe even cartwheels!

Duration
20 - 30 minutos
Available days
Monday, Tuesday, Wednesday,
Thursday, Friday y Saturday

Ages
Does not allow infants
No children allowed
Adults from 12 year(s)