Delfines + Garrafón Isla Mujeres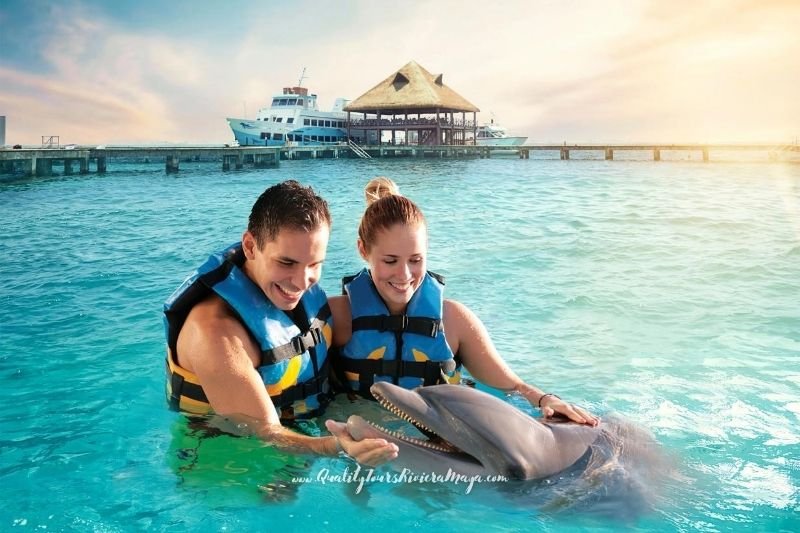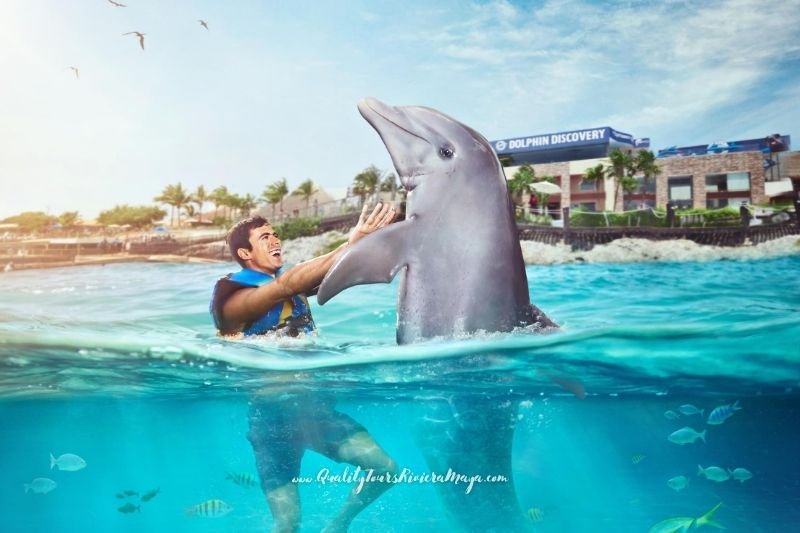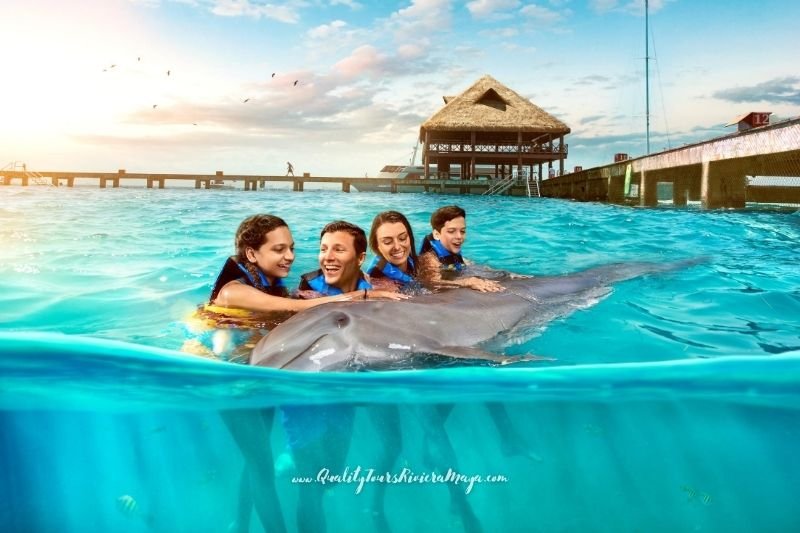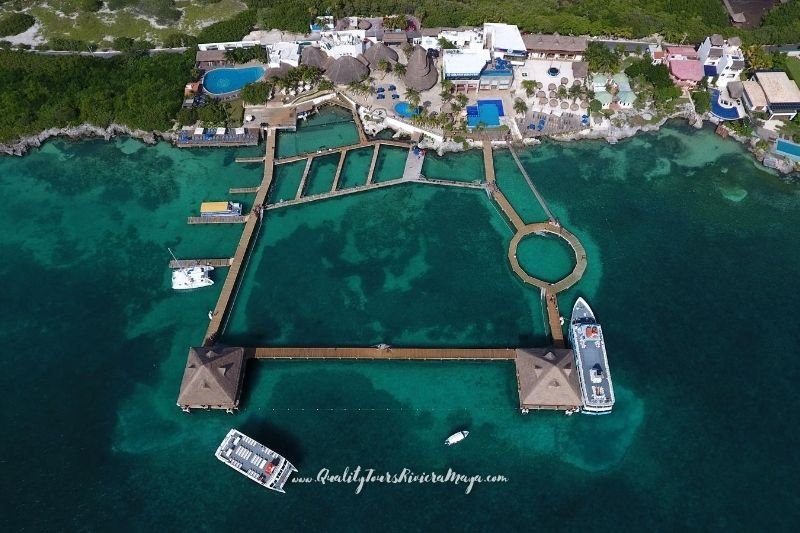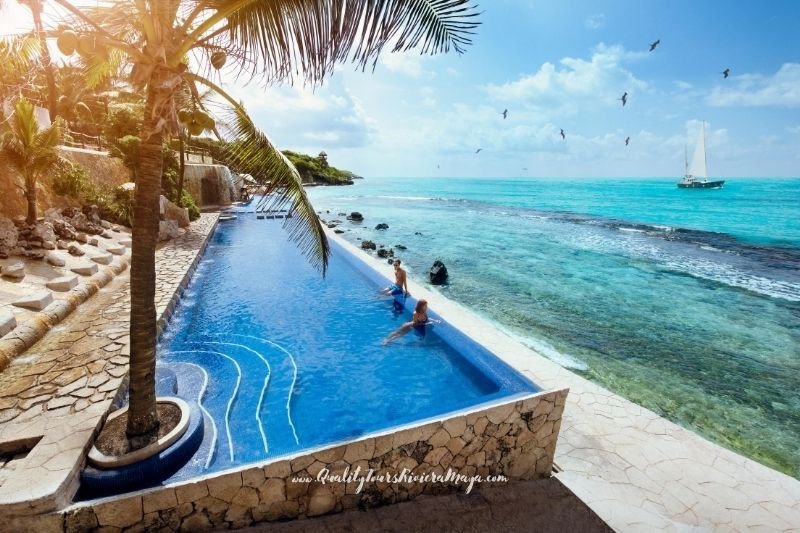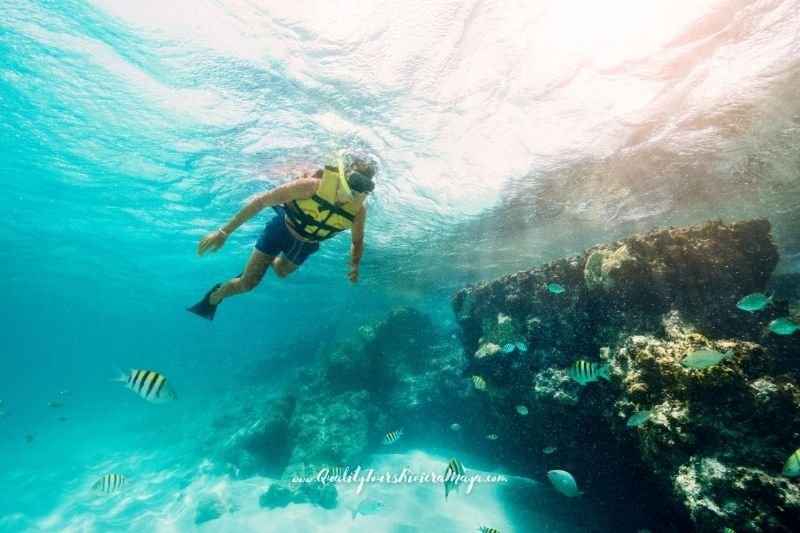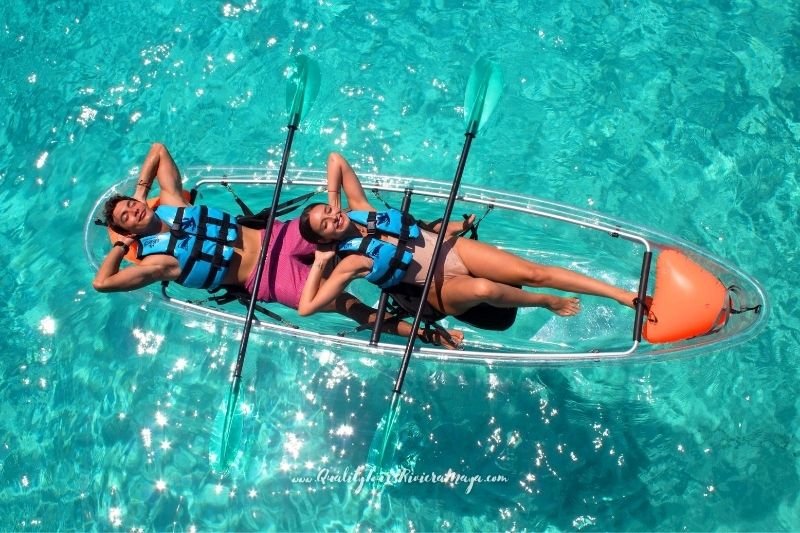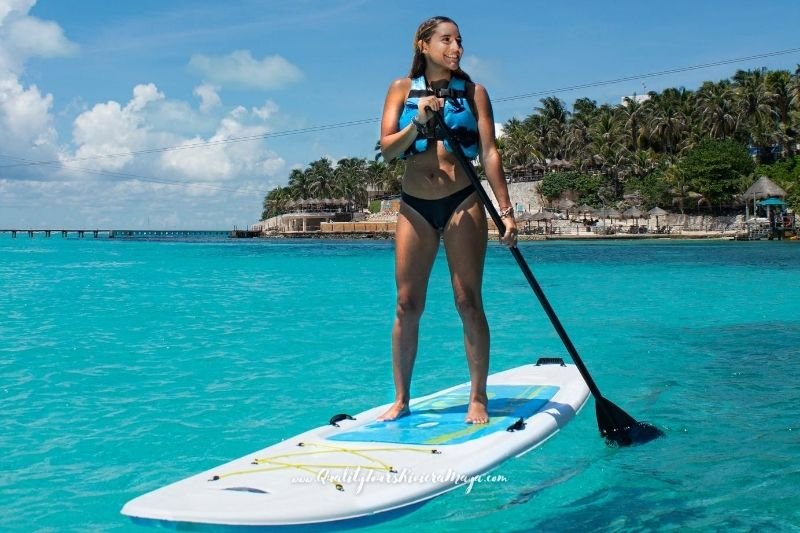 Description
One of the most wonderful places to visit in idyllic Isla Mujeres is undoubtedly the Garrafón Arrecifes Natural Park . This park combines the beauty of nature with its incredible views and landscapes along with the adventure of many exciting activities that you can carry out on the island.
The Swim with Dolphins + Garrafon program allows you to have two amazing experiences in two different places. At Dolphin Discovery-Isla Mujeres you can caress and play with our friendly dolphins in their natural habitat of beautiful turquoise waters.
In the Garrafón Arrecifes Natural Park you can experience nature on a completely different level. If you're feeling curious, you can satisfy your curiosity by snorkeling over one of the most beautiful coral reefs in Cancun and discovering the beauty that surrounds them. If you're feeling more energetic, you can kayak in the breathtaking turquoise waters of the Caribbean Sea .
Perhaps at this point in your great adventure you are a little hungry and thirsty. Don't worry, we've got you covered! Enjoy a bite (or many more) from our succulent buffet menu and quench your thirst with refreshing drinks from our national open bar. If you feel like you need to rest, lie back on our comfortable lounge chairs and hammocks and relax!
Duration
¡Todo el día!
Available days
Sunday, Tuesday, Wednesday,
Thursday, Friday y Saturday

Ages
Infants up to 5 year(s)
Children from 6 until 12 year(s)
Adults from 13 year(s)
Read what our customers say
( Basado en 3 comentarios ) Monica Encuentro 2do pasajero al 50% Mexicanos
mexico

I did the tour : 08-07-2023 Sonia Royal Garrafon + Encuentro FAMILIAR Mexicanos
mexico

I did the tour : 25-01-2023 Steven Royal Garrafon + Encuentro FAMILIAR Mexicanos
costa rica

I did the tour : 09-10-2022