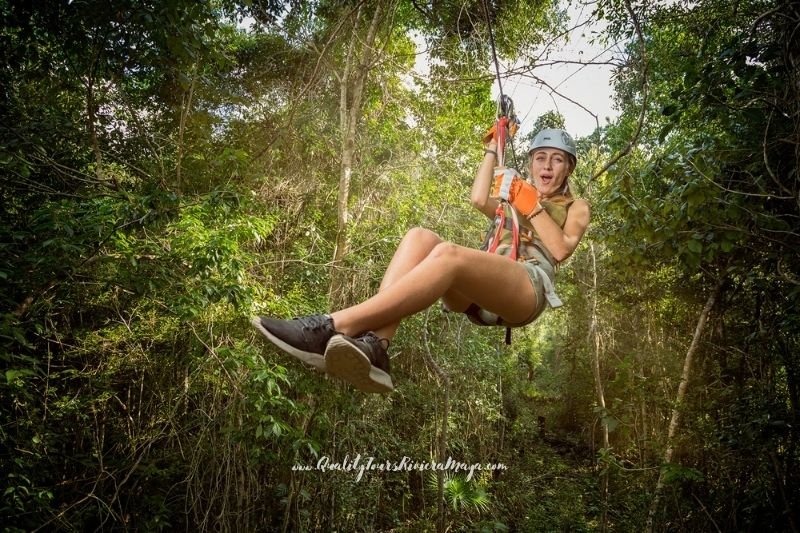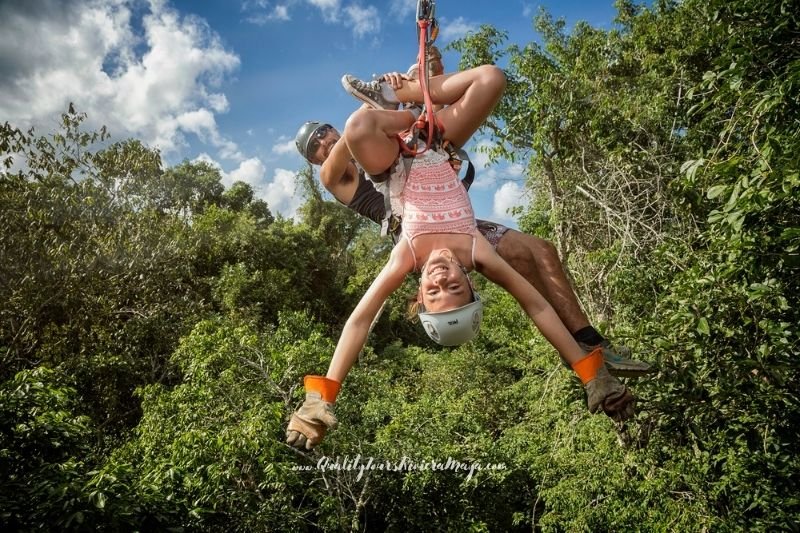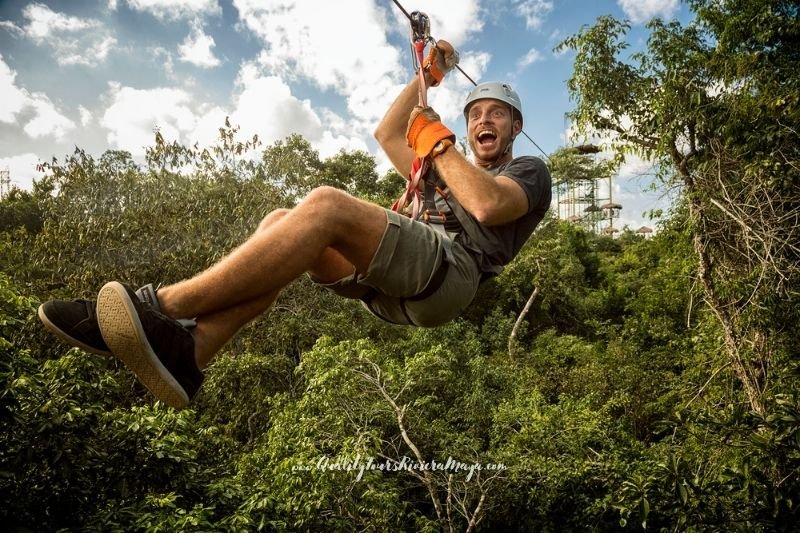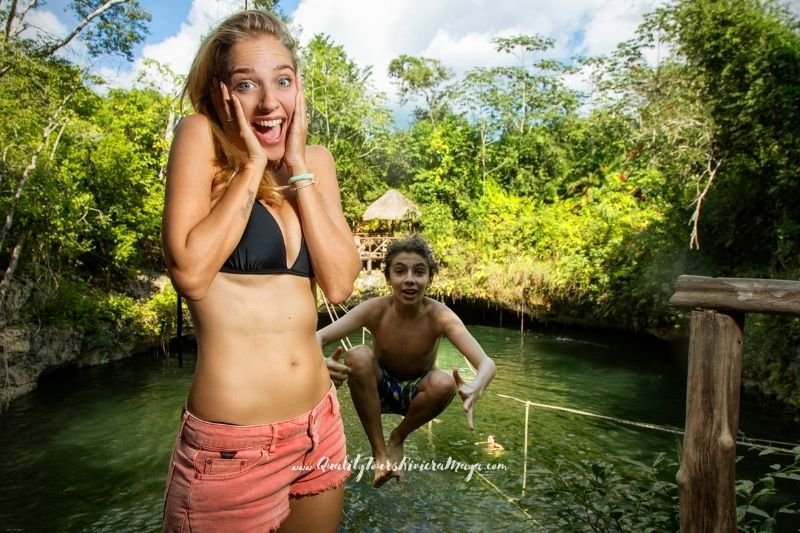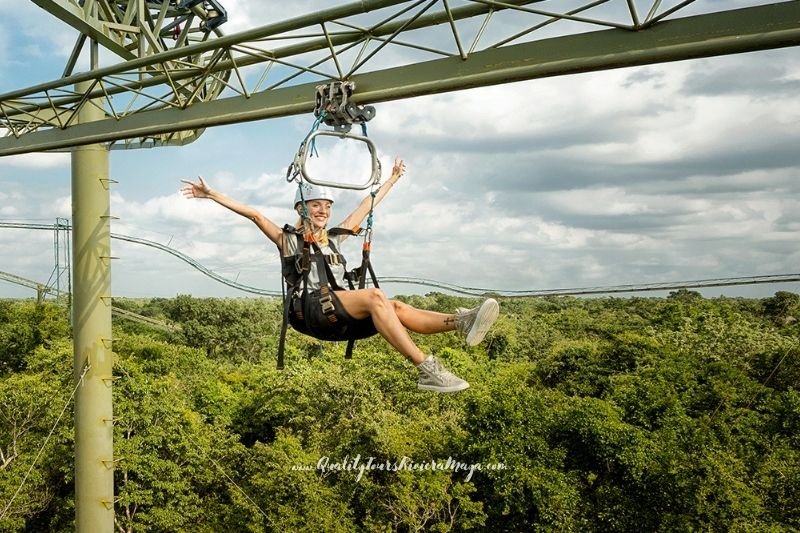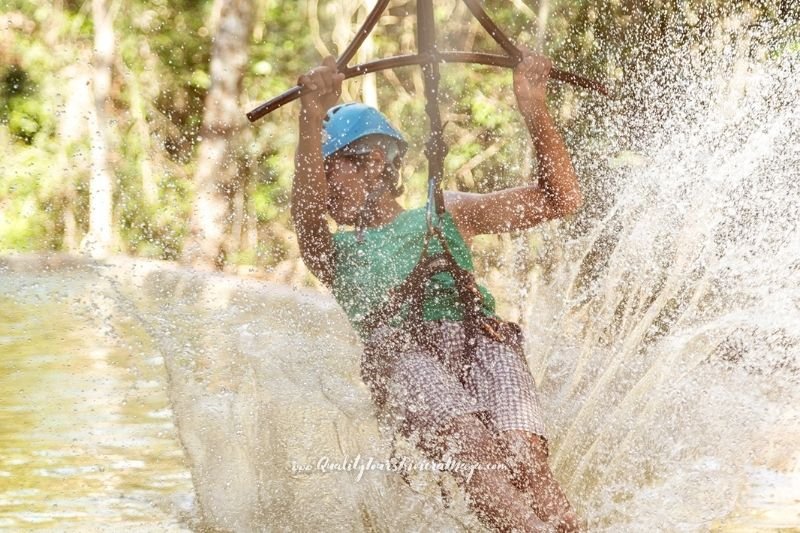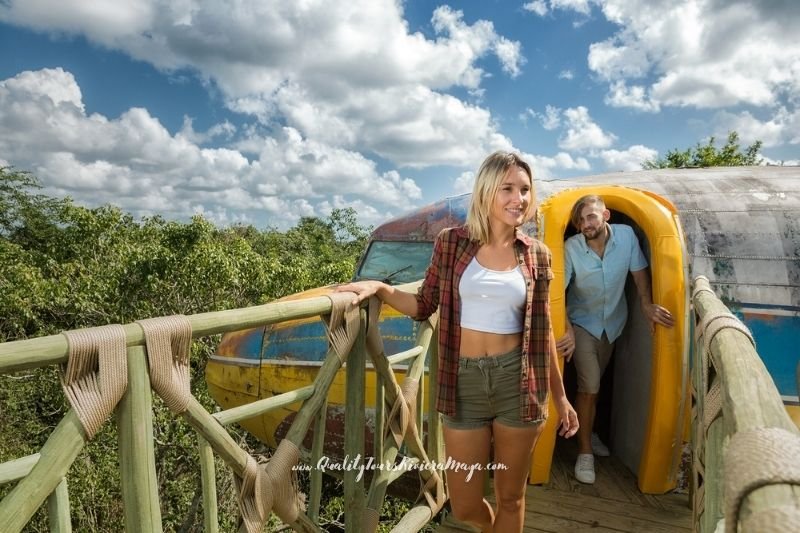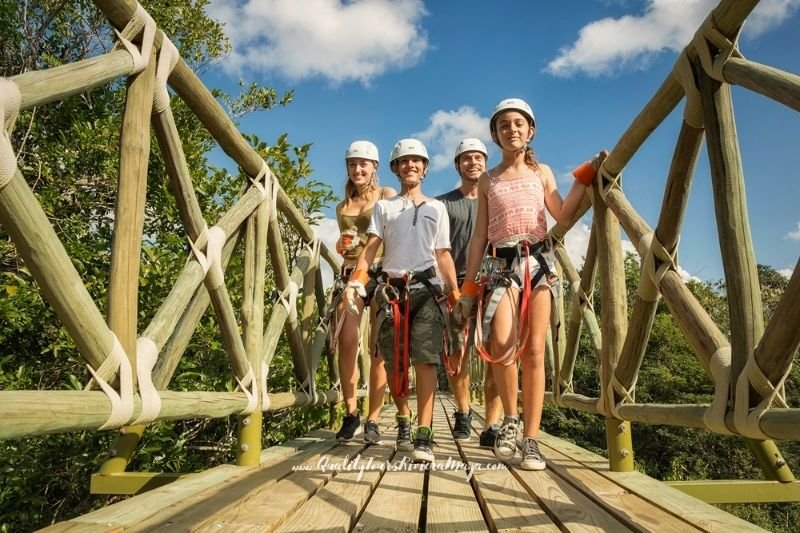 Description
Over 3km of exhilarating zip lines and extreme adventure, then hop into a war vehicle in search of a hidden cenote!

Upon arrival at our facilities you will be given all the information about the activities that we will carry out, we have all the services such as lockers, restaurant and bar. Our first activity will be our new "Extreme Canopy Tour", equipment such as safety harnesses and pulleys will be provided, our guides will ensure that all equipment is perfectly adjusted, as well as helmets and protective gloves for everyone's safety.

For those addicted to adrenaline, welcome to our next level the "Extreme" which is the longest and fastest zip line circuit in the peninsula, with 10 high speed zip lines and for greater safety, all our participants will be previously given the necessary instructions on how the activity will be carried out so that your adventure is more pleasant.

We will continue in our next activity, in our "Pinzhauer" military trucks with which we will travel 3 kilometers to reach our "Lukuma" cenote, where we will enjoy the crystal clear waters of this ancient formation, where we have different attractions such as zip lines and To dive from the heights, we also have life jackets for our visitors, so they can enjoy the emerald waters that this beautiful formation of nature offers us.

At the end of this refreshing experience, we will go back to our control palapa, where our passengers will enjoy a light meal and bottled water.
Duration
4:30 horas mas traslados
Available days
Sunday, Tuesday, Wednesday,
Thursday, Friday y Saturday

Ages
Does not allow infants
Children from 3 until 11 year(s)
Adults from 12 year(s)