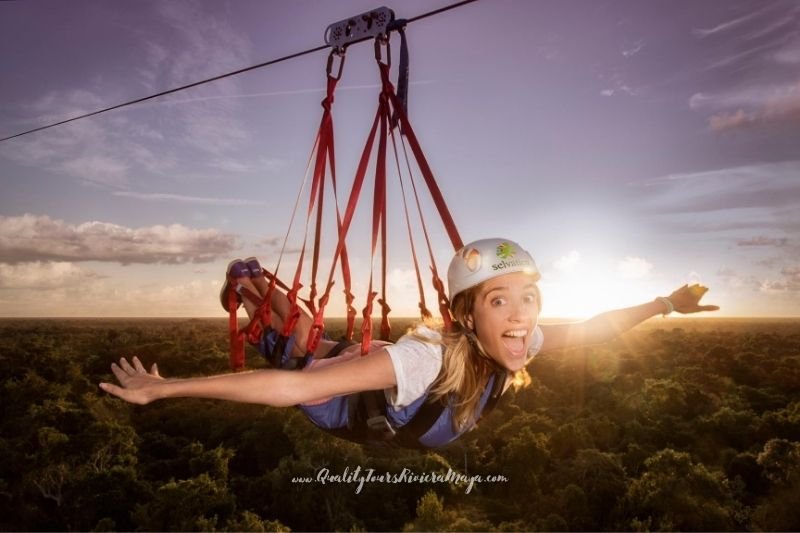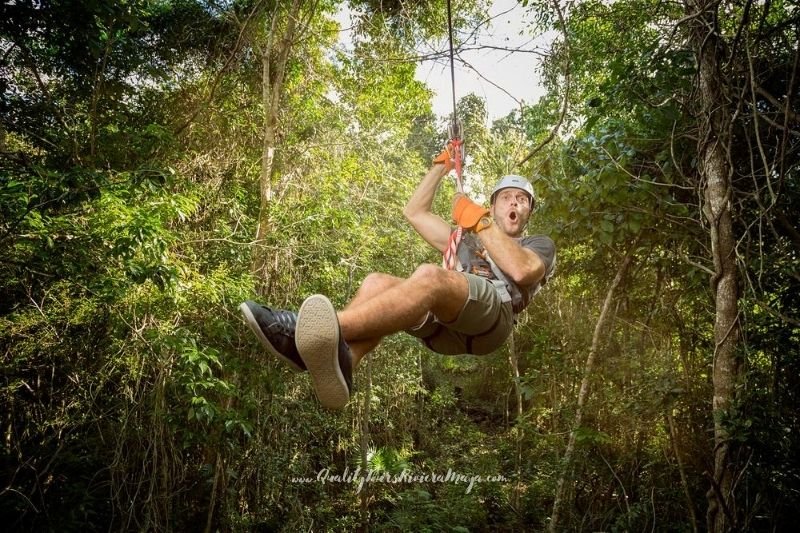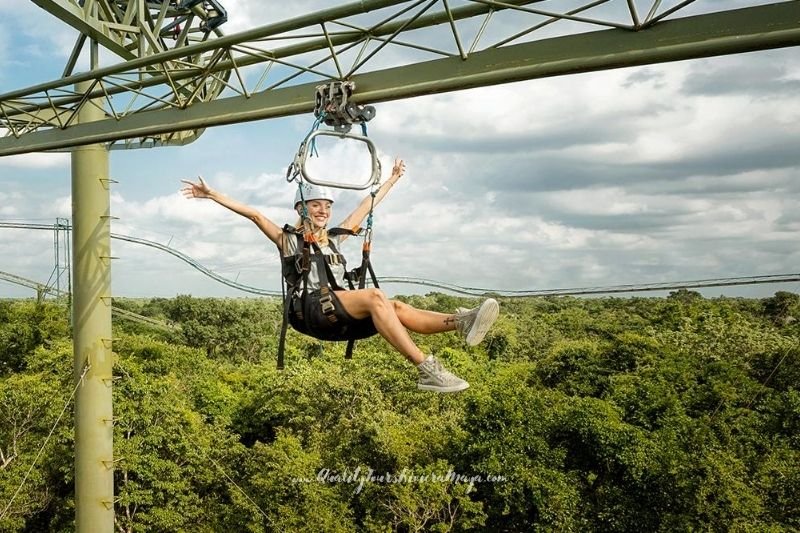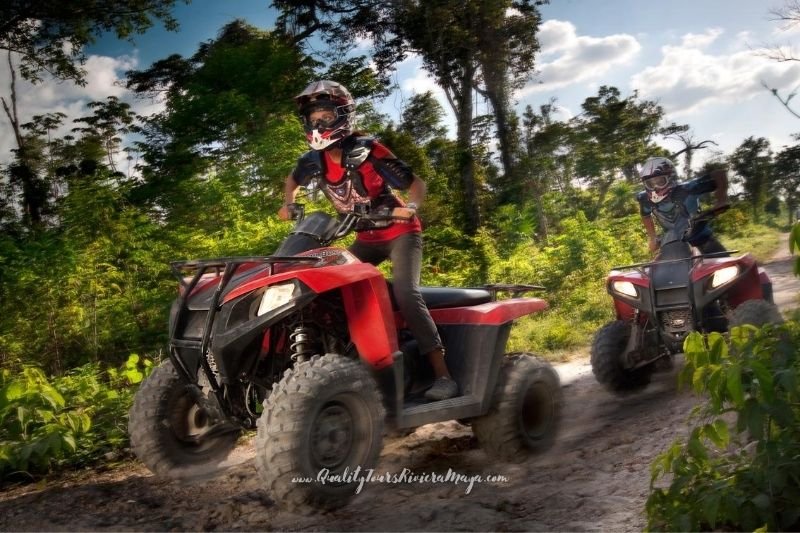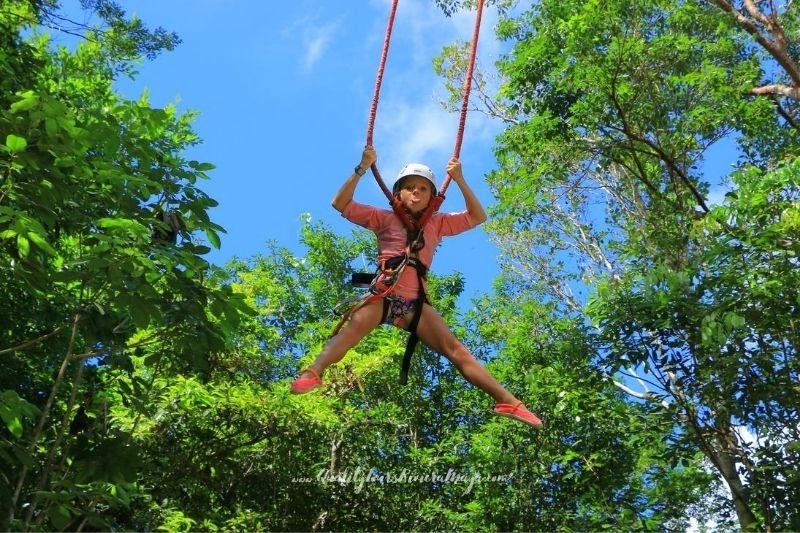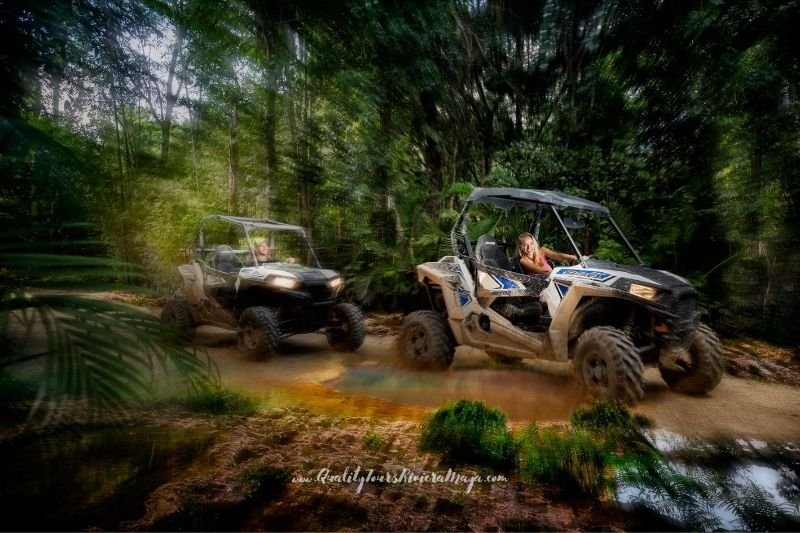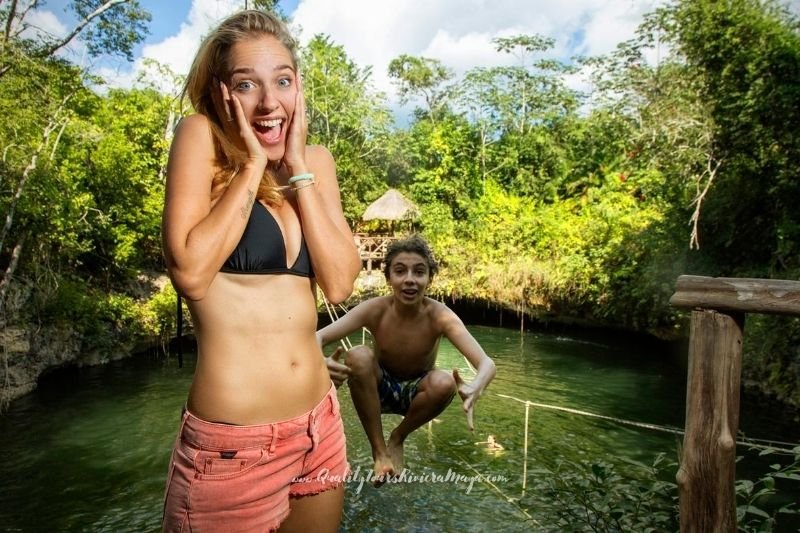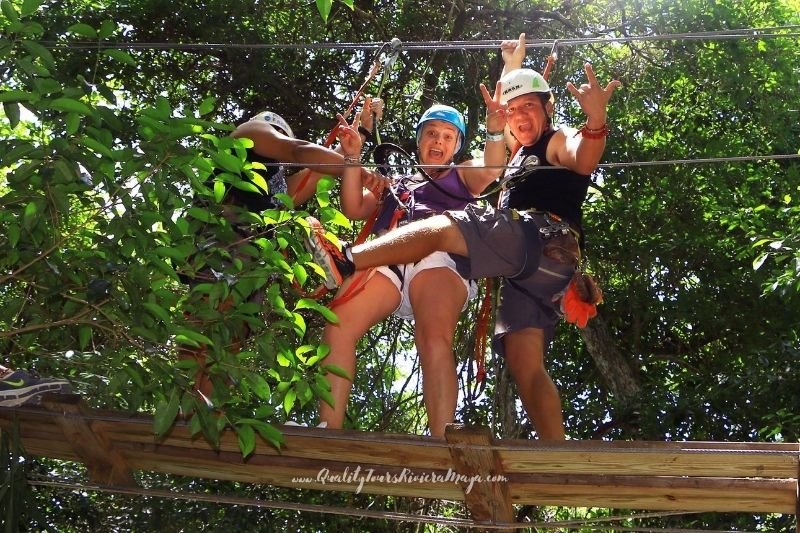 Description
For those for whom it is never enough ... We give you access to all the activities at the Extreme Jungle Adventure Park! Which includes: Extreme Adventure Canopy, Swim in the cenote, ATV or 4x4 motorcycle (Polaris RZR) Tanzania Road, Monstrous zip lines, Sky Walk (Floating bridges), the "Bungee" (lianas).
We start our trip starting from the lobby of your hotel, which takes us approximately 40 minutes between Cancun and the Riviera Maya. Once arriving at Selvática all the guests are receipts at Casa Zatara, where you will find services such as: toilets, lockers, the terrace and the restaurant bar, all in a single atmosphere. After completing the registration, our first activity will be in the "Polaris Ranger RZR" an all-terrain buggy, it will take us through magical trails in a 30-minute adventure in the middle of the Mayan jungle.
Our next adventure will be the Canopy, an extreme adventure, which includes a circuit of 12 zip lines 2.4 kilometers long, in which visitors will admire the great vegetation and the amazing fauna of the region.

The next activity will be the famous "Skywalk", a circuit of 8 hanging bridges that will shake the nerves of the participants, rope trails that will make balance and coordination fundamental skills to cross this path. Later, you will be a Tarzan in the "Bungee Swing" swinging on the ropes just as monkeys do at more than 12 meters high.

Continuing with our adventure in the "Tarzania Coaster" 700 meters of wild ride will be waiting for you in the unique and surprising human roller coaster, the one that will make your adrenaline pump to the maximum. Feel like a super hero, in the fastest zip line in Cancun the "Super Man Zipline" A zip line 50 meters high and 350 meters long where you will experience extreme speed at more than 80 kilometers per hour flying through the Mayan jungle .

The next will be to go to the crystal clear waters of the cenote "Balam", swim and cool off, while you enjoy this natural wonder, then pedal back to the palapa to savor the exquisite food that will be waiting for you. Photos, videos, snacks and souvenirs will be available at our facilities.
Duration
7 horas
Available days
Sunday, Tuesday, Wednesday,
Thursday, Friday y Saturday

Ages
Does not allow infants
Children from 8 until 15 year(s)
Adults from 16 year(s)