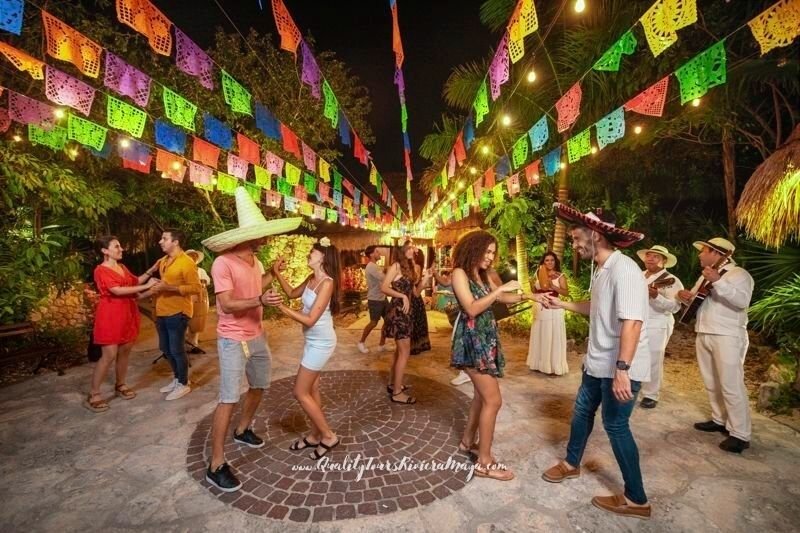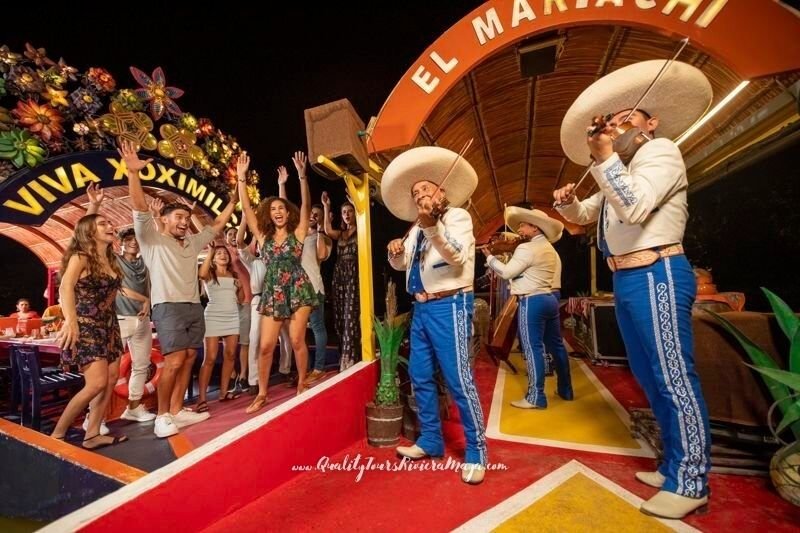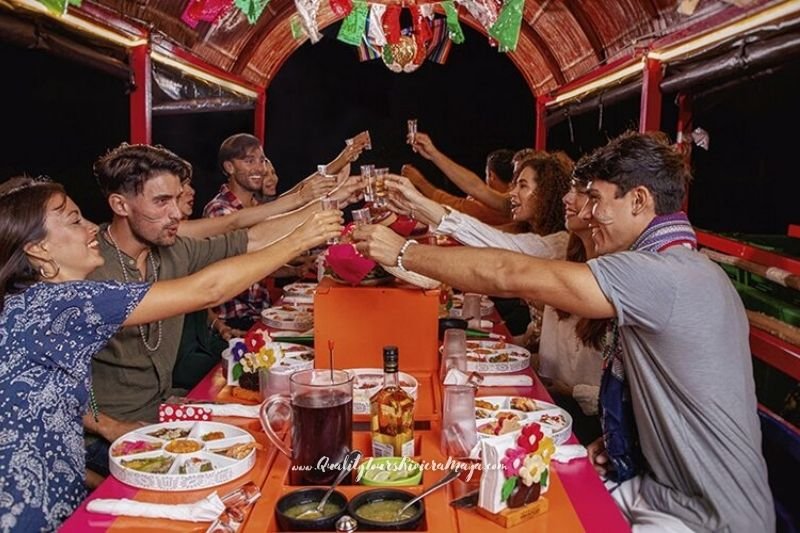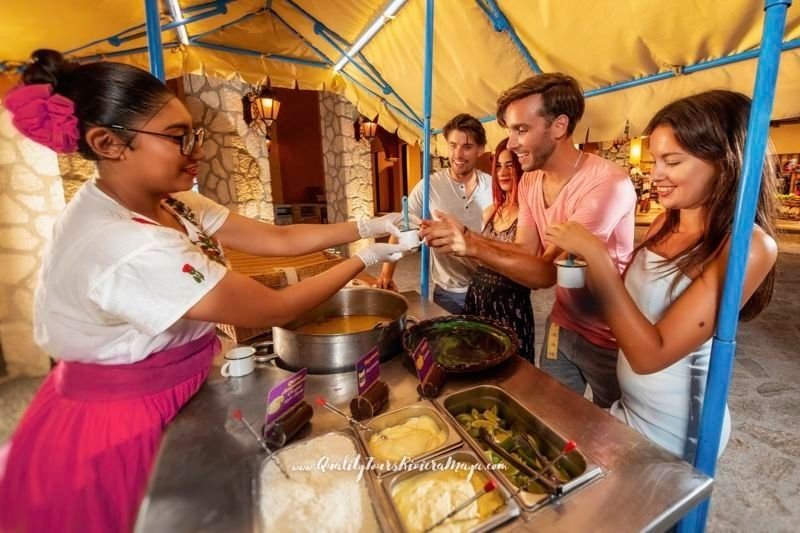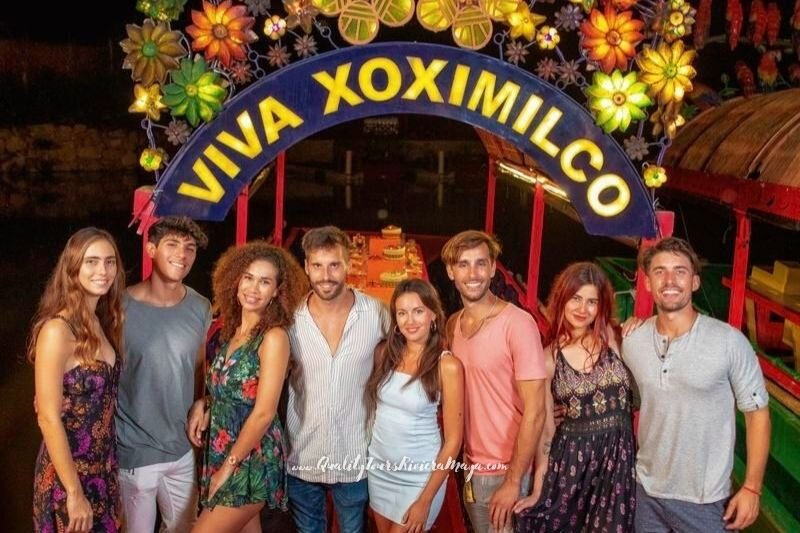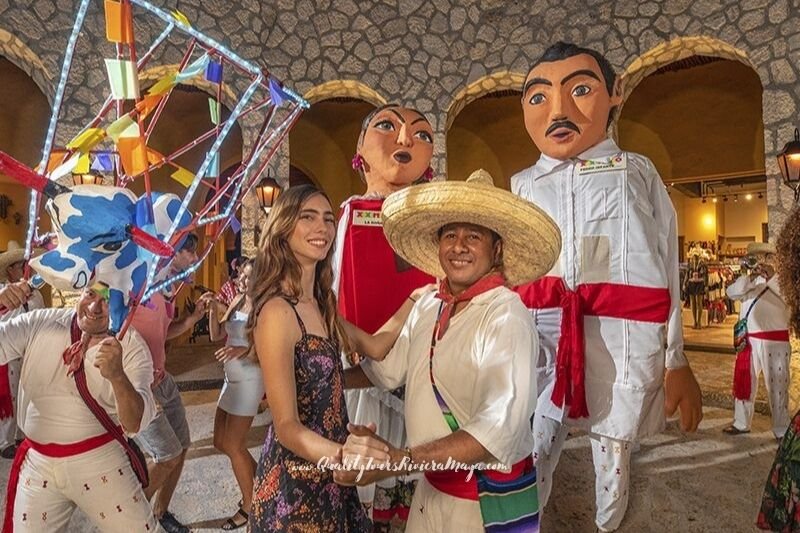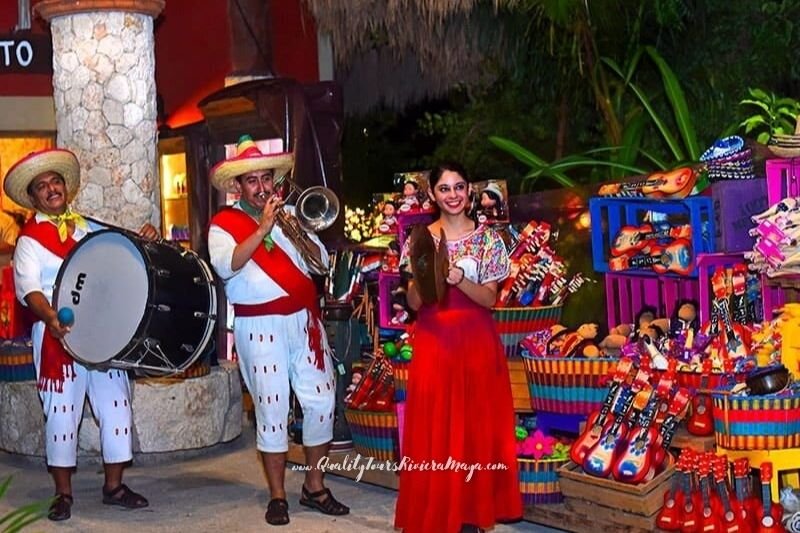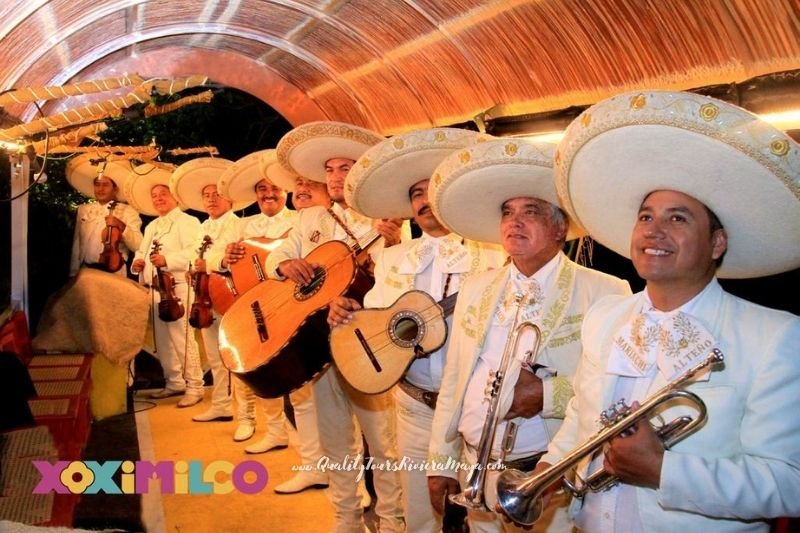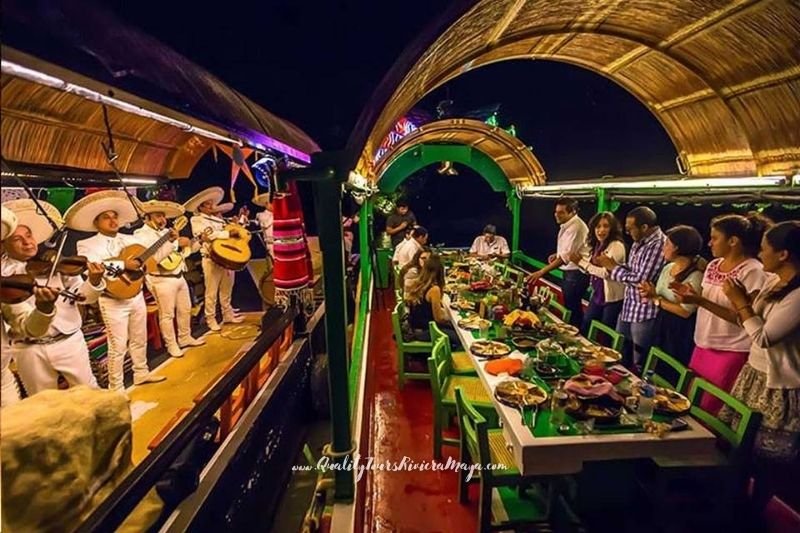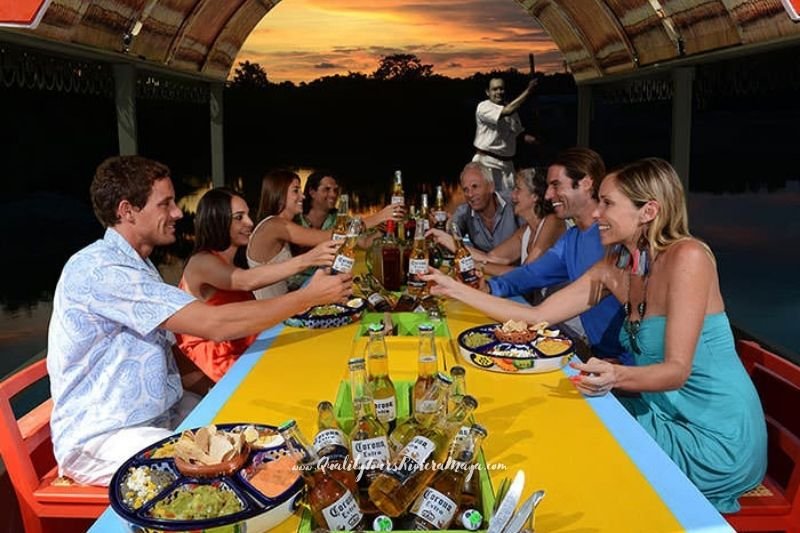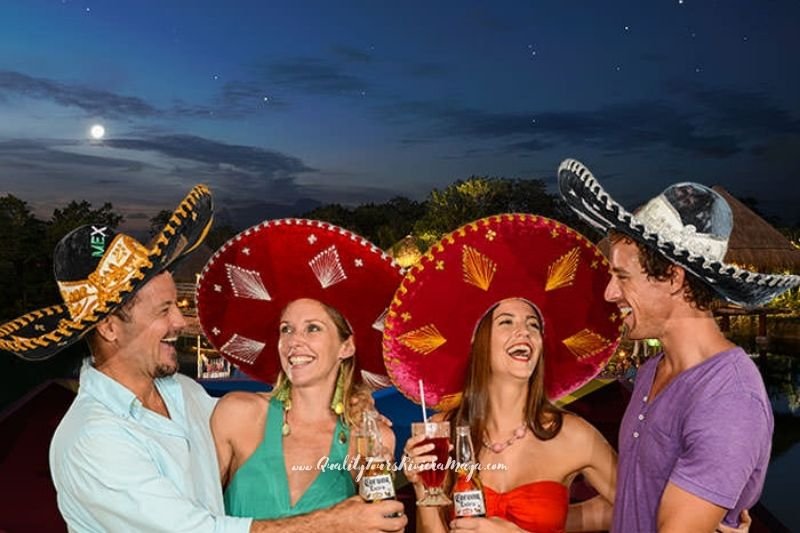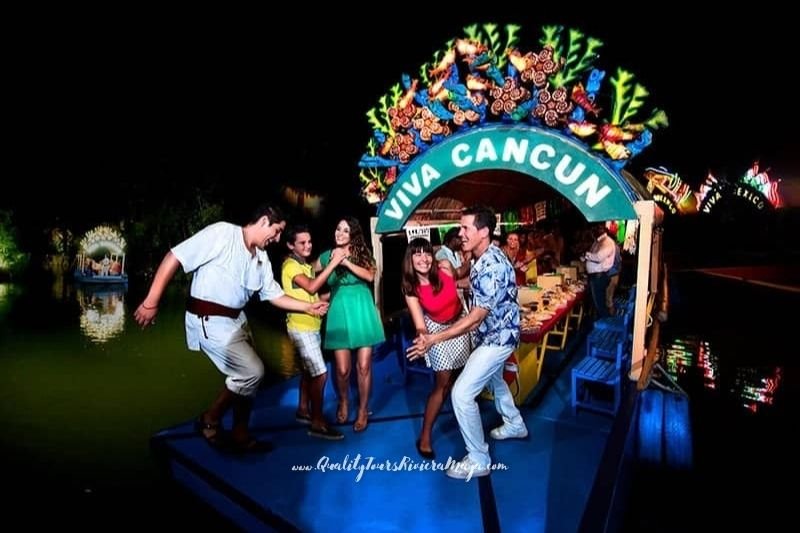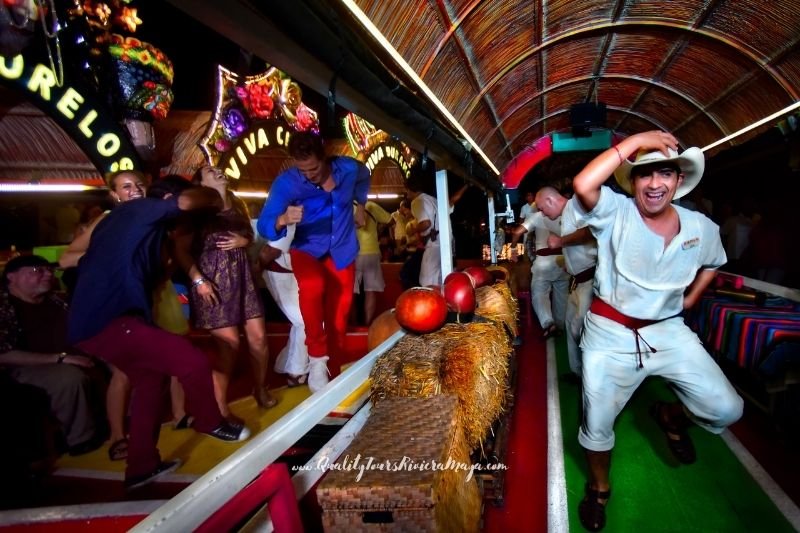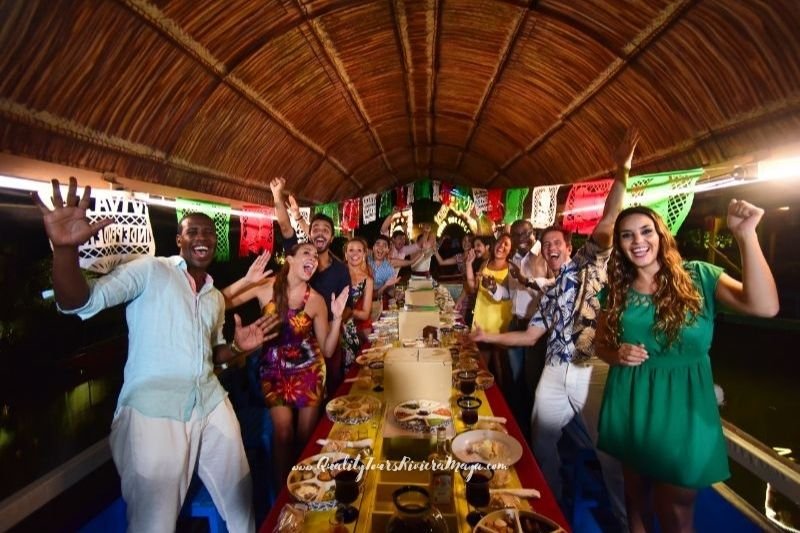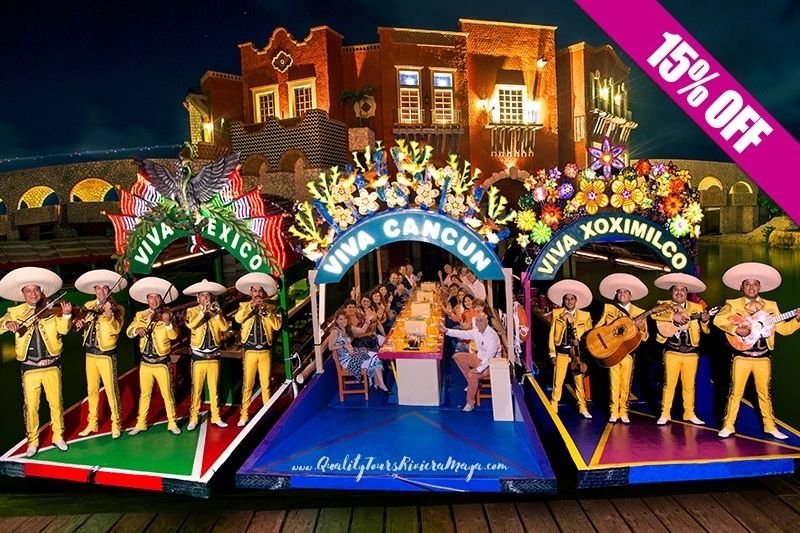 Description
Are you looking for a night of fun and party? Come to Xoximilco! This Mexican theme park offers you a unique experience, with a boat tour through the canals and a live party with music and typical food. Enjoy a night full of joy and Mexican culture, while you navigate the canals and dance to the rhythm of traditional music. Book now and live an unforgettable night in Xoximilco!
Duration
5 horas
Available days
Monday, Tuesday, Wednesday,
Thursday, Friday y Saturday

Ages
Infants up to 4 year(s)
Children from 5 until 11 year(s)
Adults from 12 year(s)
Read what our customers say
( Basado en 7 comentarios ) Carla NP Playa Del Carmen y Riviera Maya
chile

I did the tour : 30-07-2023
Incredible, wonderful, we congratulate the entertainer and the captain of the Guanajuato trajinera?, a beautiful experience.
Agency Response

Thank you very much for your review, Carla. It fills us with joy to know that your experience at Xoximilco was incredible and wonderful. We hope to see you again to share more unforgettable moments with you! ?? Karla NP Playa Del Carmen y Riviera Maya
perú

I did the tour : 02-10-2023 Carla NP Playa Del Carmen y Riviera Maya
costa rica

I did the tour : 27-07-2023 Hector 2023 Playa Del Carmen y Riviera Maya
chile

I did the tour : 07-02-2023
Congratulations to the guide and the driver, always worried about everything Nicolas NP Playa Del Carmen y Riviera Maya
colombia

I did the tour : 17-12-2022 Jesus NP Playa Del Carmen y Riviera Maya
perú

I did the tour : 08-10-2022 Maria NP Playa Del Carmen y Riviera Maya
colombia

I did the tour : 16-07-2022